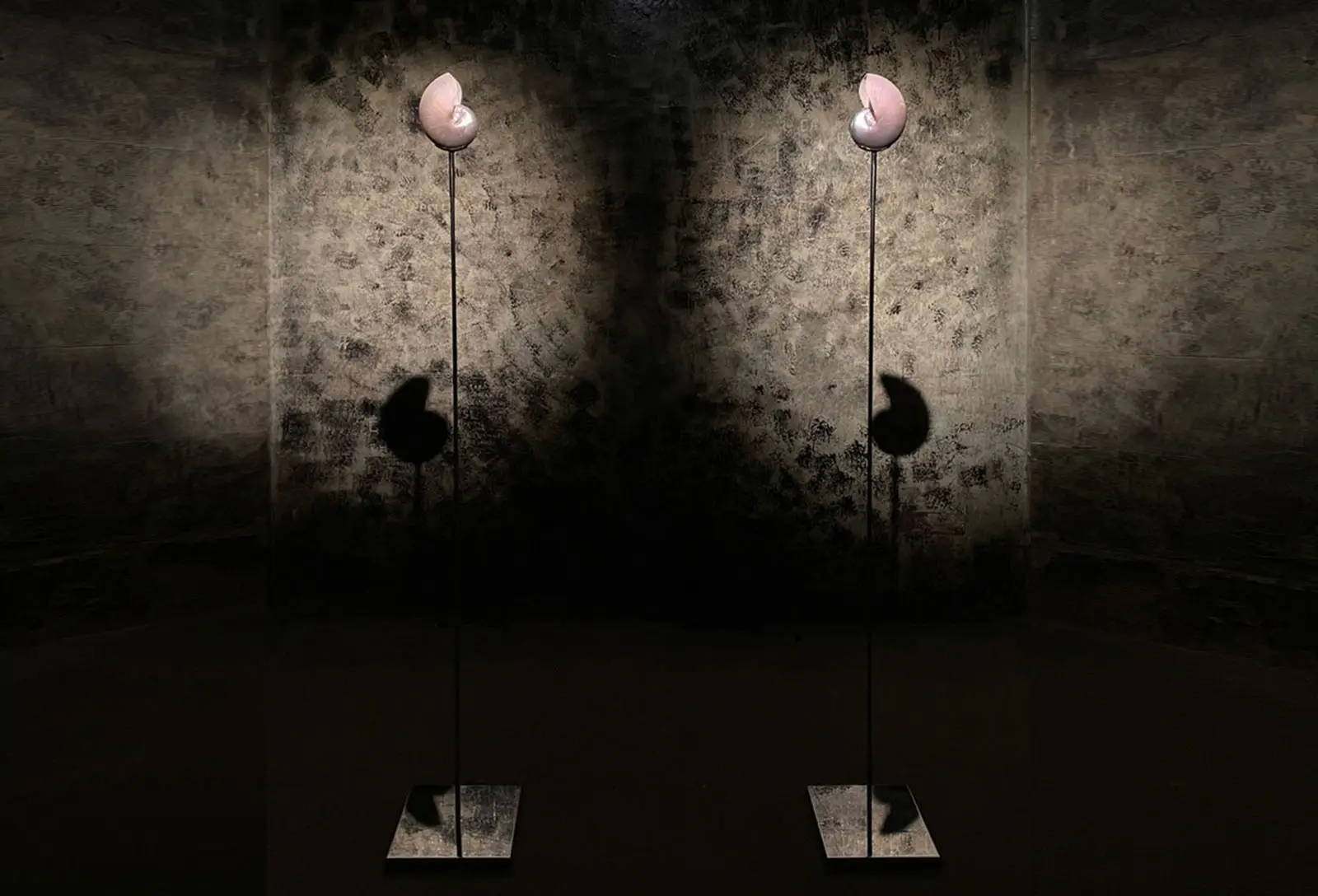 Sydney artist Tane Andrews exhibited his body of work 'Shadows Becoming Stone' at Alpha60 Newtown and Alpha60 Chapter House over May and June 2023. Visitors explored an exhibition of shells whispering ASMR poetry, digital stream projections eroding real stone, as well as a special Alpha60 X Tane Andrews jewellery collaboration. Tane's art practice thematically explores the transience and the deterioration of life – the beauty and fragility that marks the metamorphosis across the various stages of life and death.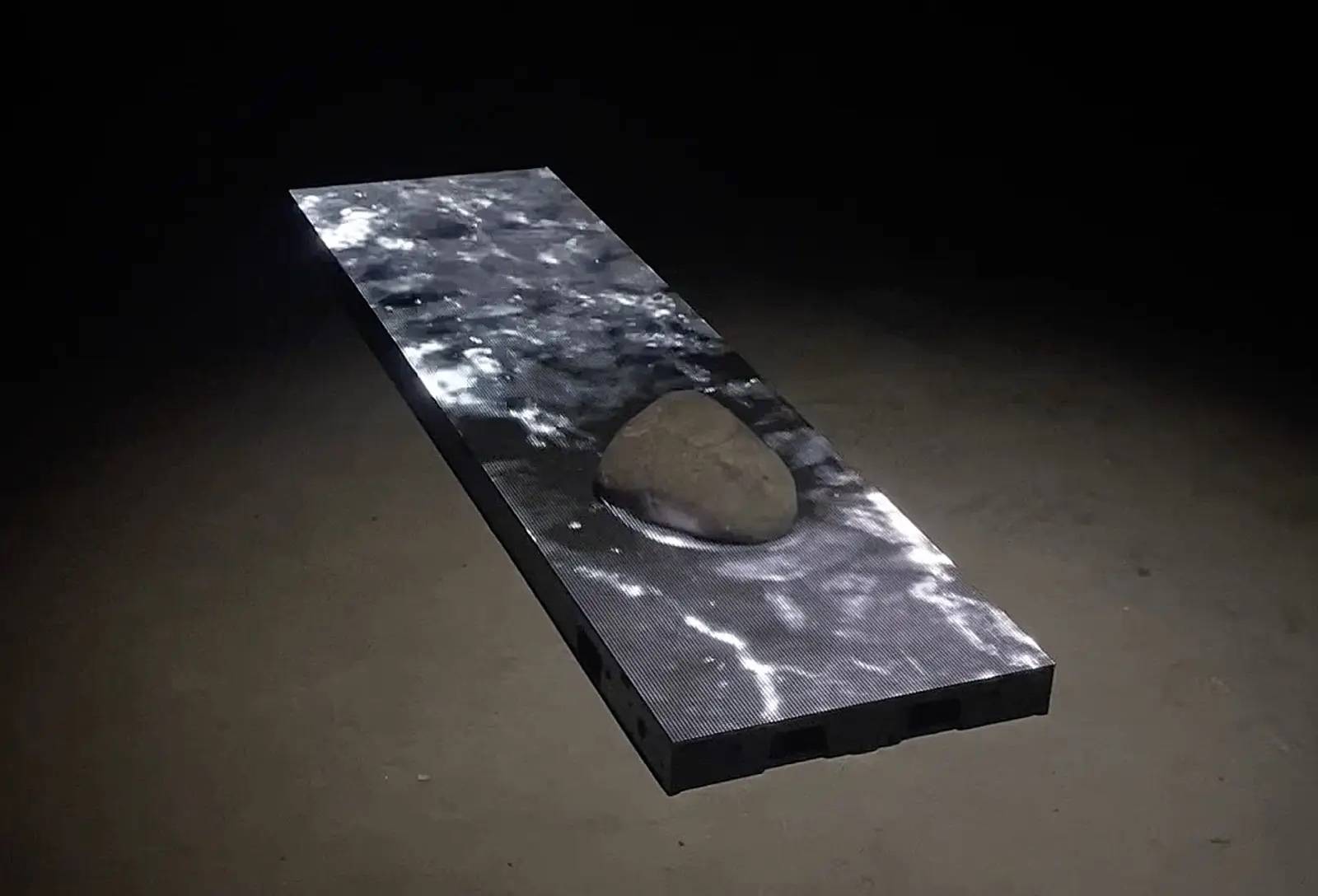 Seeing Tane's work for the first time really made me feel connected - I was intrigued as it was like nothing I had seen before. I started designing a collection of jewellery in response to his art. Working with Tane on this project has felt like a poem.

Georgie Cleary - Creative Director Alpha60
I've always connected Alpha60 with contemporary art and intersecting with the arts community, so this felt like a natural fit for me. I began this body of work with the phrase 'shadows becoming stone.'I was trying to solidify ephemeral thoughts into solid matter - This can be seen with the digital water that flows around the rose window in the Chapter house, the digital stream that tries to erode the real stone, or the soundscape emitting from the shells, which has been built from deep ocean sounds and guided meditation and relaxation tapes, looped back on themselves and distorted to become feedback. With all these works I was trying the connect the physical and simulated worlds together. On one level, we know that, despite their proximity, this cannot be possible but the works aim to produce a little bit of doubt, which teeters on the edges of our knowledge and our certainty. The work aspirates this whisper of doubt—almost making the impossible possible.
Tane Andrews