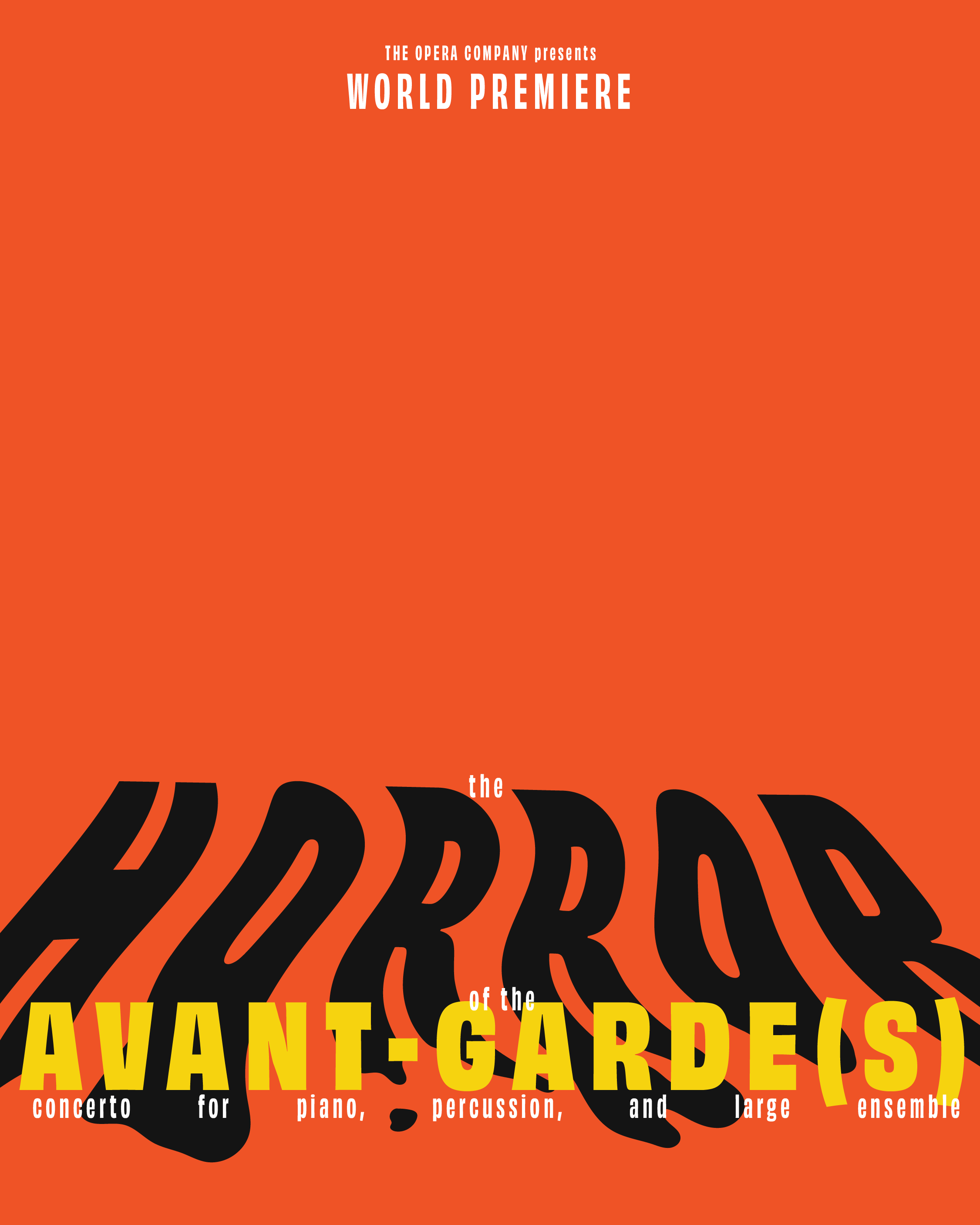 THE HORROR OF THE AVANT-GARDE(S) – concerto for piano, percussion, and large ensemble by Joseph Franklin. A 13-piece ensemble featuring renowned international soloists Marc Hannaford on piano and Satoshi Takeishi on percussion, conductor Elliott Gyger, and an acclaimed ensemble of Australian musicians: Laila Engle on flute, Luke Carbon on clarinet, Jasper Ly on oboe, Callum G'Froerer on double-bell trumpet, Benjamin Anderson on double-bell bass trombone, Louise Devenish on percussion, Melina van Leeuwen on harp, Joseph Franklin on contrabass guitar, Sophia Kirsanova on violin, Phoebe Green on viola, and Anna Pokorny on cello.
The event is a radical alteration of the traditional "concerto" in a non-traditional performance space. Including improvisation and immersive theatre elements, costumes, staging, lighting, and conceptual food and drinks. Featuring Butoh performer Yumi Umiumare, words by Diego Ramirez, a performance by Young Voices of Melbourne with Tina Stefanou conducted by Mark O'Leary, culinary horrors by Long Prawn, style interventions by Alpha60 and artist Parminder Kaur Bhandal.

This (de)constructed, coal-powered concerto scrambles the binaries of soloist(s)/ensemble, composed/aleatoric, sublime/undermine, and what-is-written/what-actually-is. It is part of a collaborative series of class attuned-ecologically-driven works that explore abiotic forces and the horror of a post-COVID world on the edge of environmental-economic collapse — presented by emerging multimodal performance and artist-support aggregation The Opera Company.