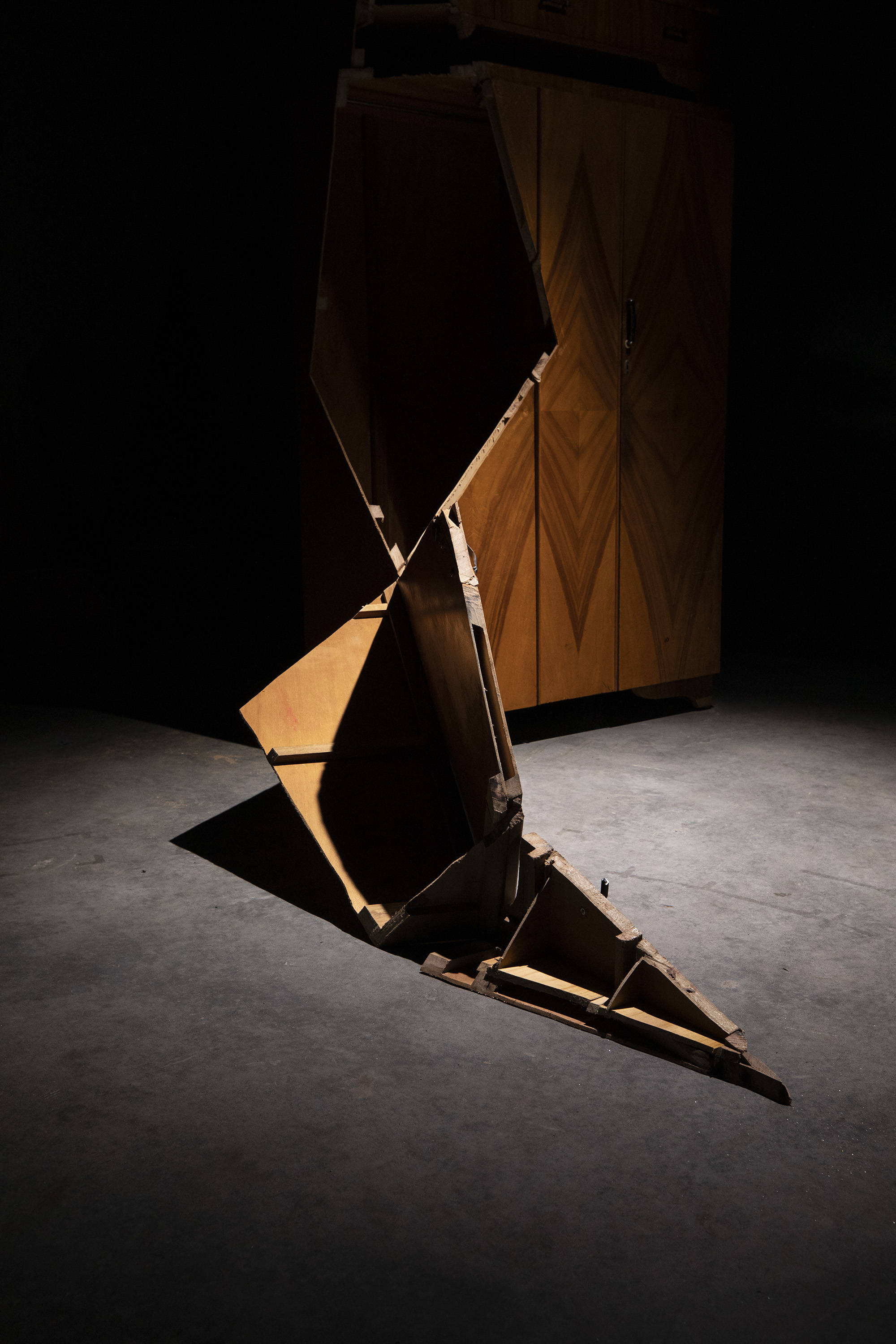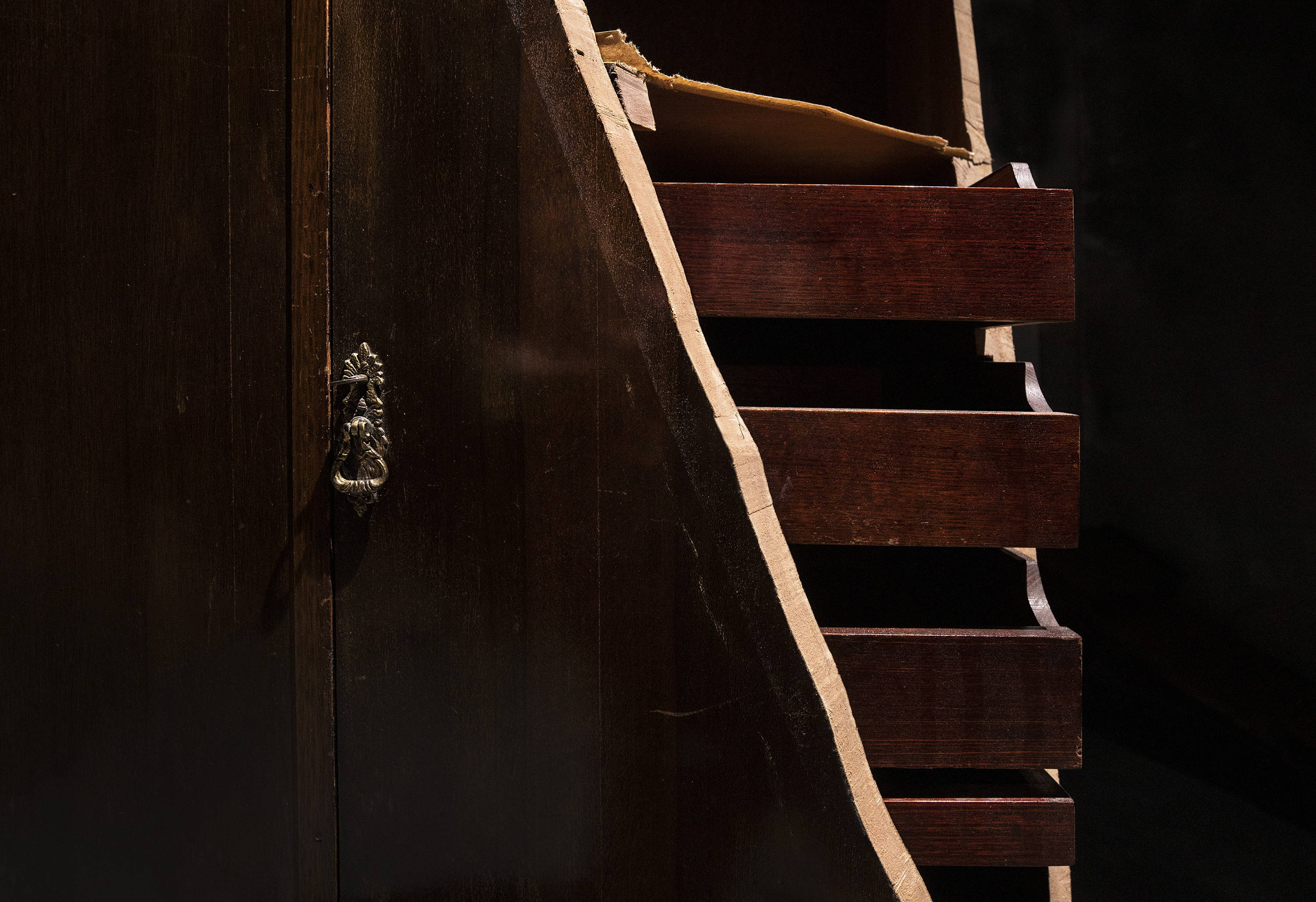 The scent of a wardrobe and its paper lined draws. A dresser with mirrors that wrap around our gaze. Sculptural cuts that open spaces and collapse segments. Robbie Rowlands has long transformed our ability to look at and experience the commonplace. He does so, not simply through the disturbance of object or site, but through the exposure of time.  
Rowlands' cuts and carved gestures are visual clues to a much larger interest at play. They act their part – an announcement of sorts – and lead us into a line of historical thinking. What was once concealed is exposed and centre stage. Paradoxically, the concealed is invisible. It is a history shaped by past lives and the indelible traces they have left. And we, as the audience, inevitably become participatory in this play as audience, writer and narrator.
What is also revealed by these cuts is the framework of the physical. A veneer is, quintessentially, an attractive skin that masks a core material. We live in a world that masks the unsightly. For all manner of reasons, we find ways to alter the look of ourselves, our consumables, politics, actions and so on. We're the masters of disguise.  
Yet when our relationship to Rowlands' domestic forms is altered – when the cavernous spaces of a wardrobe are revealed and the seeping stain of the timber veneer is exposed – we experience something greater than just truth telling. Heightened by the faint smell of perfume, waxed leather and stale wet wool, we experience nostalgia and we begin to imagine.
In the emptiness, where these belongings were once housed, this experience becomes more architectural than we expect from furnishings. The corner cuts (wardrobes), the complete shearing in two (Queen Anne dresser) and the subtle tapering leg (stool) not only dramatically transform these objects but extend our observations further into the space that surrounds this work. In its grandiose scale and equally warm, wood tones, the former church of Chapter House and now home of Alpha60, is by extension, implicated. Without placing a saw to any of its surfaces we can imagine what spatial cuts through its detailed makeup might reveal.
It is by no means coincidental that Rowlands and Alpha60 present Veneer here. Laden with history itself and full of boutique garments, Chapter House seems as befitting for Rowlands' empty furnishings as much as the work feels befitting for the building.