Which show are you most excited to play for your upcoming 'Flood' Australian tour?
I am most excited to play in Cairns because I have never been there before and have always wanted to explore the tropics!
What are your plans for when the Australian tour wraps up?
My plan is to properly move all my stuff over to Melbourne from Fremantle and get some work on film sets for a while, until the next record idea comes along.
What is your favourite track from 'Flood' and why?
It changes every day and mostly depends on how I'm feeling but I enjoy playing 'How Was Your Day' live.    
Do you have any daily rituals?
I go through phases, sometimes my week is planned to the minute and I'm meditating, exercising, making Japanese breakfast and gardening and other weeks I'm binge-watching Survivor and eating Promite on toast for dinner.
How did you spend your time over the summer holidays?
I went on a road trip with my partner to visit family and we spent four days camping and fishing with friends.
If you could be any animal what would you be and why?
A Peregrine Falcon, because I'd be the world's fastest animal!
Tell us about your bird watching hobby?
I love bird watching because it takes me out of my own life and truly connects me to nature, it's so peaceful and calming.
What is the soundtrack/playlist/album to your life at the moment?
I am really obsessed with Alex G's new album God Save the Animals.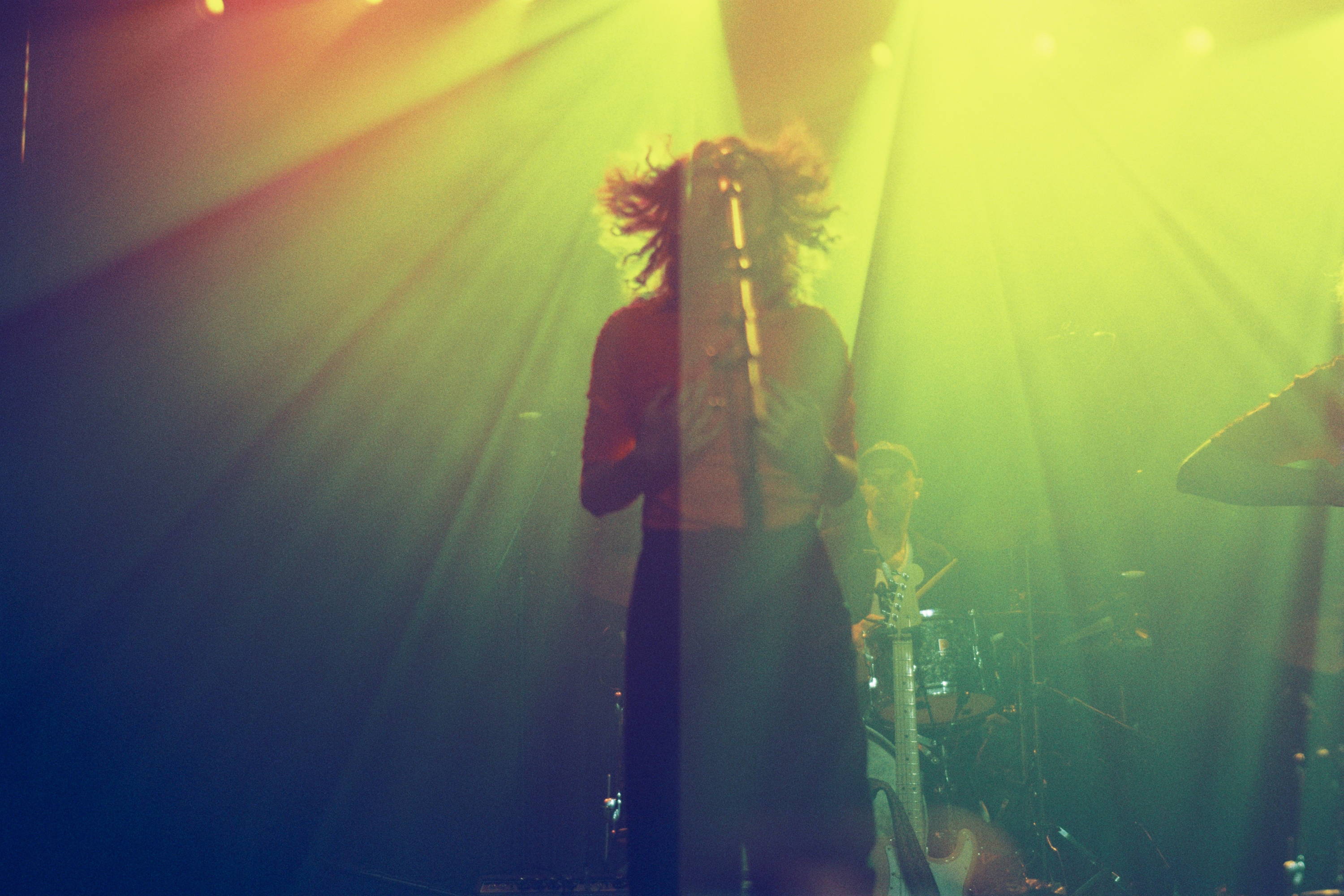 What are your favourite pieces from your latest Alpha60 haul and why?
I really love the Dani Jeans that I got, they feel really slouchy and dressy at the same time which makes dancing around the stage really easy and fun. I'm also obsessed with the Renaissance Nell top! I have received a lot of compliments on it and love the feeling of wearing it on stage.
What outfit do you feel most comfortable in when performing on stage?
Anything that allows me to move around like a child.

stelladonnelly.com
@stelladonnelly

Live photos by Megan Powell
@punkytits
---
---