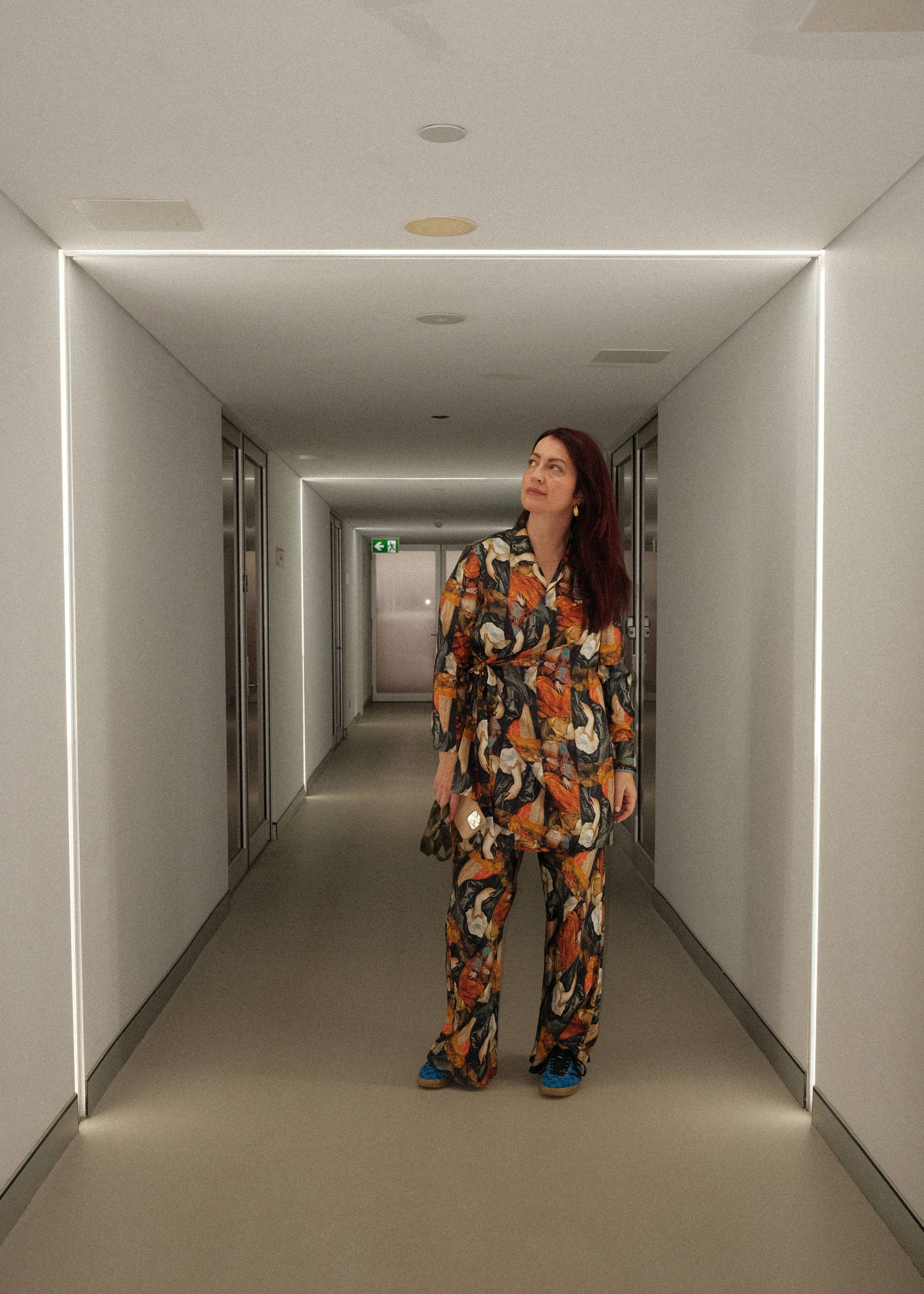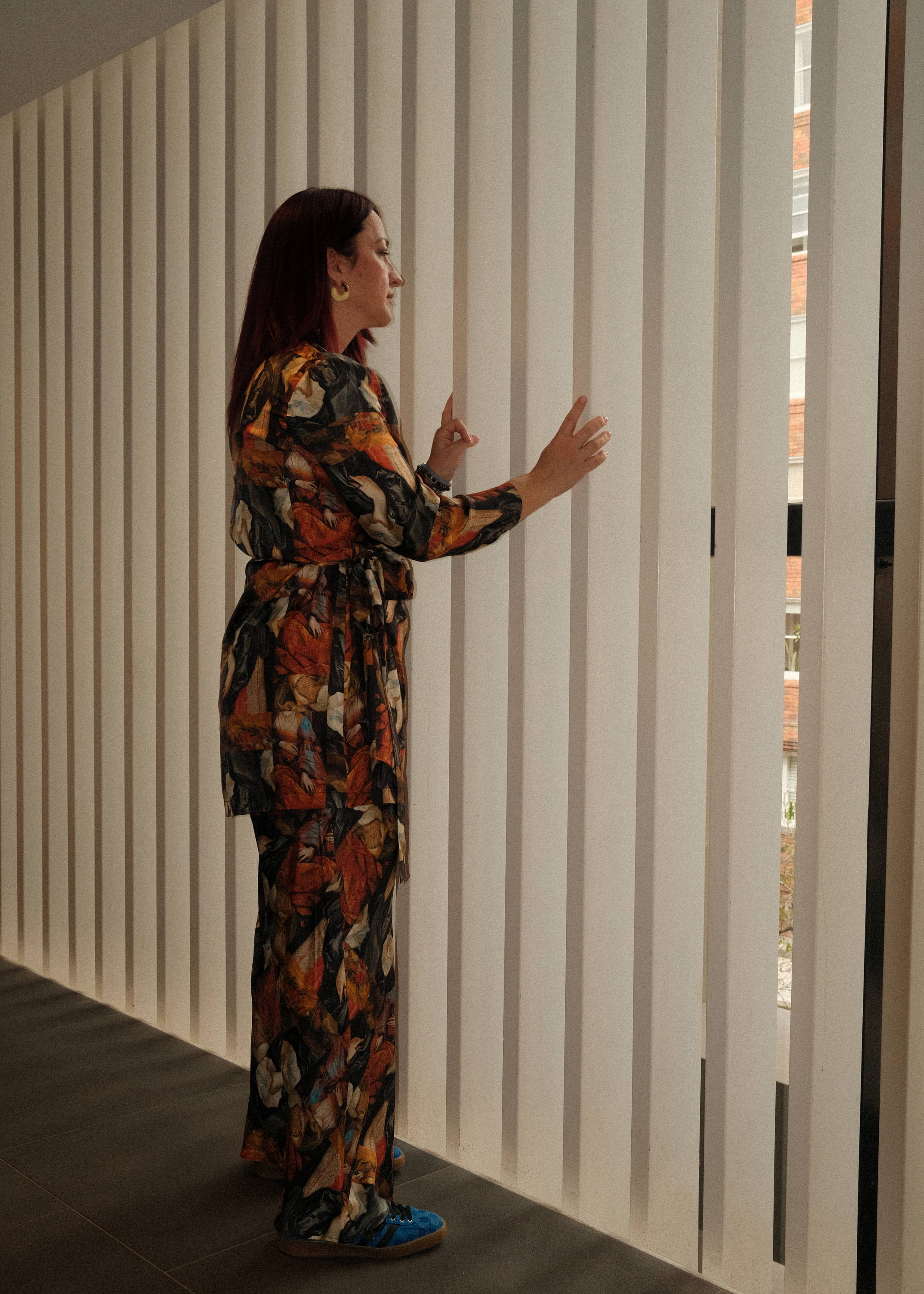 How did the idea of Yellowtrace begin?
I've been reflecting on this a lot over the last couple of weeks while working on the synopsis for my TED talk. (I realise this sounds like a completely outrageous, made-up line — I'm still pinching myself about it!)
I've had a completely unplanned journey into the world of design. I always wanted to follow in my dad's footsteps and be a psychologist. But the civil war in former Yugoslavia, high school experiences in Serbia and Denmark as a refugee, immigration to Australia and subsequent struggle with identity, educational pathway and overcoming language barrier saw me on a convoluted journey into university to study Interior Architecture (a long and trippy story). My university experience was challenging — I struggled with how design was intellectualised and made inaccessible, as if on purpose, to those who were on the outside.
Subsequently, I struggled with major unfulfillment in several jobs (I came very close to quitting and going back to uni to study psychology). However, after I landed a job at my "dream" architecture practice, I decided to really give it a go. I immersed myself in a lot of personal research, which awakened me to the true magic and power of design. As a result, my work improved, my confidence grew, and things started to take off for me as a designer. Eventually, I was compelled to share my daily research with the world as a passion project. Having experienced design's magical powers first-hand after many years of struggling to get there, I wanted to contribute to the design industry in my way. Never in my wildest dreams did I envisage things with Yellowtrace would unfold the way they did.
What are three items on your wish list at the moment?
These custom Sambas, OMG!
A piggy bank that doubles as a bookend. Genius!
My dream dining table. Dear lord!
Who are your favourite new designers coming out of Milan Design Week?
For me, picking a favourite designer feels like picking a favourite child! It's because the ones I talk about are already the ones I adore.
I loved discovering Sangmin Oh, Korean designer based in the Netherlands whose otherworldly and highly technical knitted textiles bring a deeper appreciation for the natural world's extraordinary beauty.
Japanese designers Yuma Kano and Sho Ota's Touch Wood exhibition was another standout — their work with discarded wood and forest waste is super inspiring (and stunning too).
I loved meeting Eleni from Objects of Common Interest — she's a fantastic designer and such a warm person who shared a lovely story of chancing upon the undisputed legend of resin nearing retirement, who generously passed on his knowledge and his secret recipe developed over a lifetime to her and her partner. How cool is that?
This is a topic I'm very passionate about, and I could go on about it for hours!
How do you find balancing work and family? How did you find travelling for work with your husband and son?
Well before I became a mother, I had this vision of a future where life and work were one. I have no idea where this vision came from, nor was I able to define it (this is all well before Yellowtrace, while I was working in a full-time job and had no desire to run my own business), but somehow my life has ended up looking a lot like that vision. Things aren't always perfect — in fact, they never are—but I am genuinely so grateful to share my life and my work with my husband (slash business partner) and that we've also been able to take our older son on two of the most recent work trips to Milan. It's such a gift to share your love and passion with your children and show them the side of the world I think has enormous potential for expanding their minds. I feel this is the greatest gift we can give our children. Or at least, that's what I hope.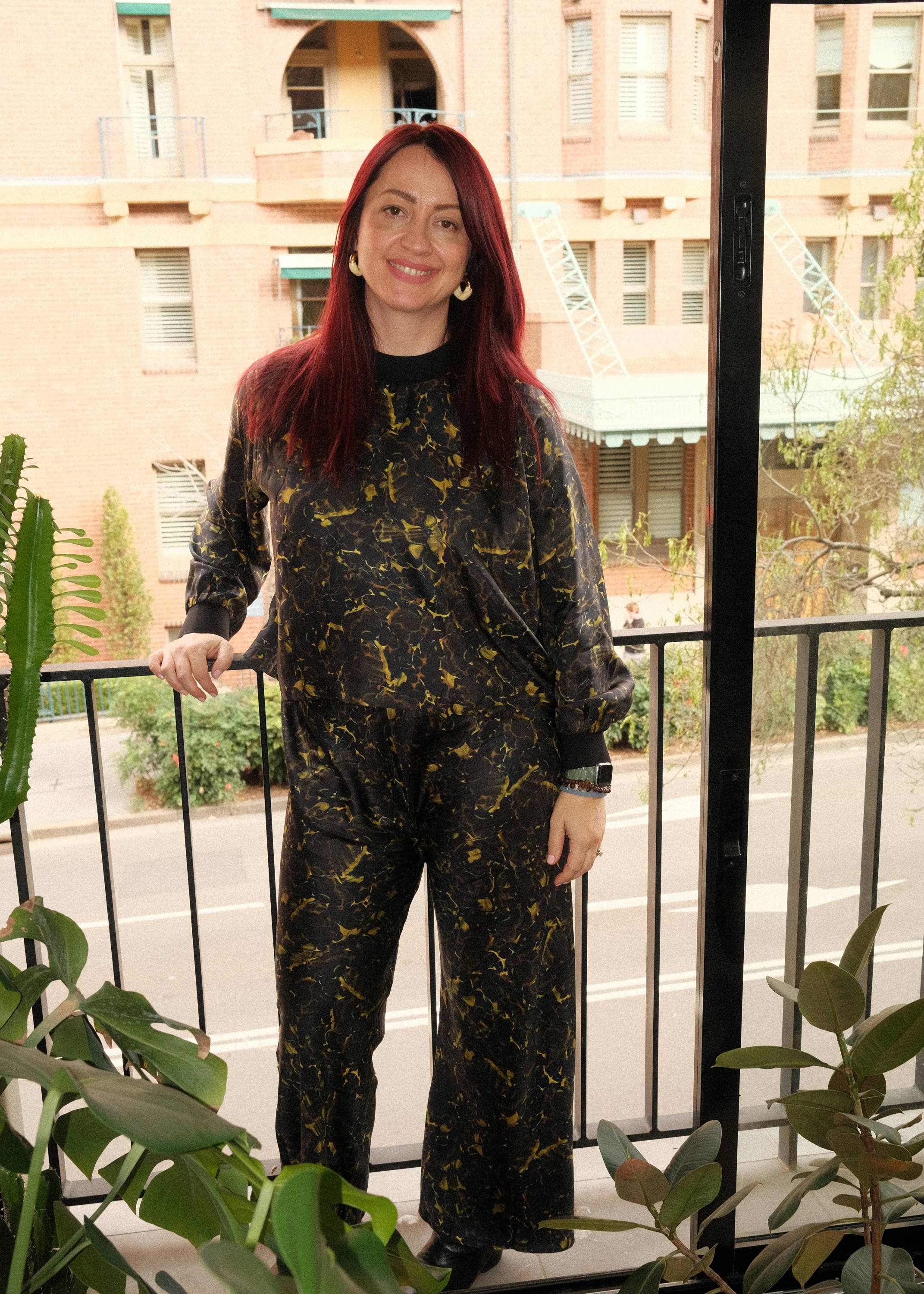 Explain how Milantrace came into action?  
Milan has been my biggest design education. I've "grown up" by attending Milan Design Week and Salone Del Mobile since my first trip in 2010. We launched Milantrace in 2014 as a play on words between Milan and Yellowtrace, speaking to the fact our small team traces the entire city to uncover the best the week has to offer. This multi-faceted project has evolved over the years, but our commitment to bringing the most comprehensive overview of the world's premier design events has stayed the same. The cornerstone of the project, Milantrace Live, is a series of talks taking place around the country (Melbourne, Sydney, Brisbane & Perth), which see us bring our independent coverage via immersive presentations with original videos and photography delivered by yours truly.
Over the years, Yellowtrace has become the undisputed premier source of Milan-related content in this country and beyond, and this year, we took things up a notch by producing
MILANTRACE Digital
. Part multimedia magazine, part video documentary, this highly curated design resource and immersive experience offers a 360-degree look at Milan Design Week. It's jam-packed full of incredible content, and it's completely free!
I hope to make amazing design accessible to as many people as possible, as I genuinely believe in design's magical powers to change the world. To hear the rest of my thinking on that, you'll have to tune into my TED talk, hahahaha!
We loved the Tennis court re-designed for Milan Design Week which you spoke about during Milantrace. What Australian icon/landmark would you love to see redesigned?
This is obvious, but I'd love to see the Sydney Opera House wrapped Christo-style! I also love Roy Grounds' Shine Dome in Canberra from the late 50s. It's such a wild building.
It was clear during Milantrace that all the designers you come in contact with adore you. How did you break into the Milan design scene? How did you build these relationships?
Awww, that's so nice of you to say. I love these people and respect their work, and I feel lucky to have been welcomed by the international design fraternity so warmly. (I could say the same thing about many Australian designers too.) This has been a slow build, but ultimately, designers can sniff out another designer in the wild. This has much to do with our conversations and my deep understanding and care for what they do. I've lost count of how many times designers have told me how much they love our chats (a comment I love receiving), and this is because I never ask typical questions they get from other media. This is usually the opener, and the respect and trust between us have been built over the years of interactions and the coverage we produce, hopefully delivering value for everyone involved — those whose work is celebrated and those who are consuming our coverage.
Funnily enough, our Milan videographer, Giacomo, who we've been working with since the beginning of Milantrace, has pointed out how he remembers us turning up to exhibitions in the early years and doors would almost always be shut. Many questions about who we were, what we were there for, etc. But nowadays, people are falling over when we turn up. Most of the time, we don't even have to show business cards as they already know… He also gives me such a hard time each time someone stops to take a selfie with me, hahaha!
Which Australian designers do you have your eye on?
How long have we got? Tom Fereday — he is poised for big things. Studio Tops. Don Cameron. Olivia Bossy. Marsha Golemac. Marlo Lyda. Pattern Studio. Dion Hall. Studio Manifold. Volker Haug. Sarah Ellison. Ok, I hate this. I have my eye on at least 100 designers, so this is hard!
What is your ideal Milan Design Week wardrobe?
I love this question; I've thought about it a lot over the years. The better I feel dressed in Milan, the better my week goes. Call me superficial, but it's true. Everyone looks so cool in Milan — in a way, it's impossible to get 'overdressed'. Many designers keep things super casual, too, but that's not my Milan vibe. I also don't like to feel like I've tried too hard. Nothing is worse when the clothes are wearing you rather than you wearing the clothes. For me, it's essential to be comfortable and feel like myself, but a slightly more fabulous version. I embrace colour, have fun with it, and never wear black (I'm not a big black wearer anyway). Milan days and nights are long, so the clothes have to work hard. Natural fabrics and layers are essential. With so much walking, I only wear sneakers, so this is a big consideration for the clothes I choose to take. As you can see, I overthink everything in life.
What was the soundtrack to your time in Milan?
It's not so much music but the sound of the conversation — people chatting, plenty of laughter, a few tears too… and just various sounds of sheer joy of being immersed in Design Christmas. Perhaps a clinking of prosecco glasses and a good negroni. Perfetto!