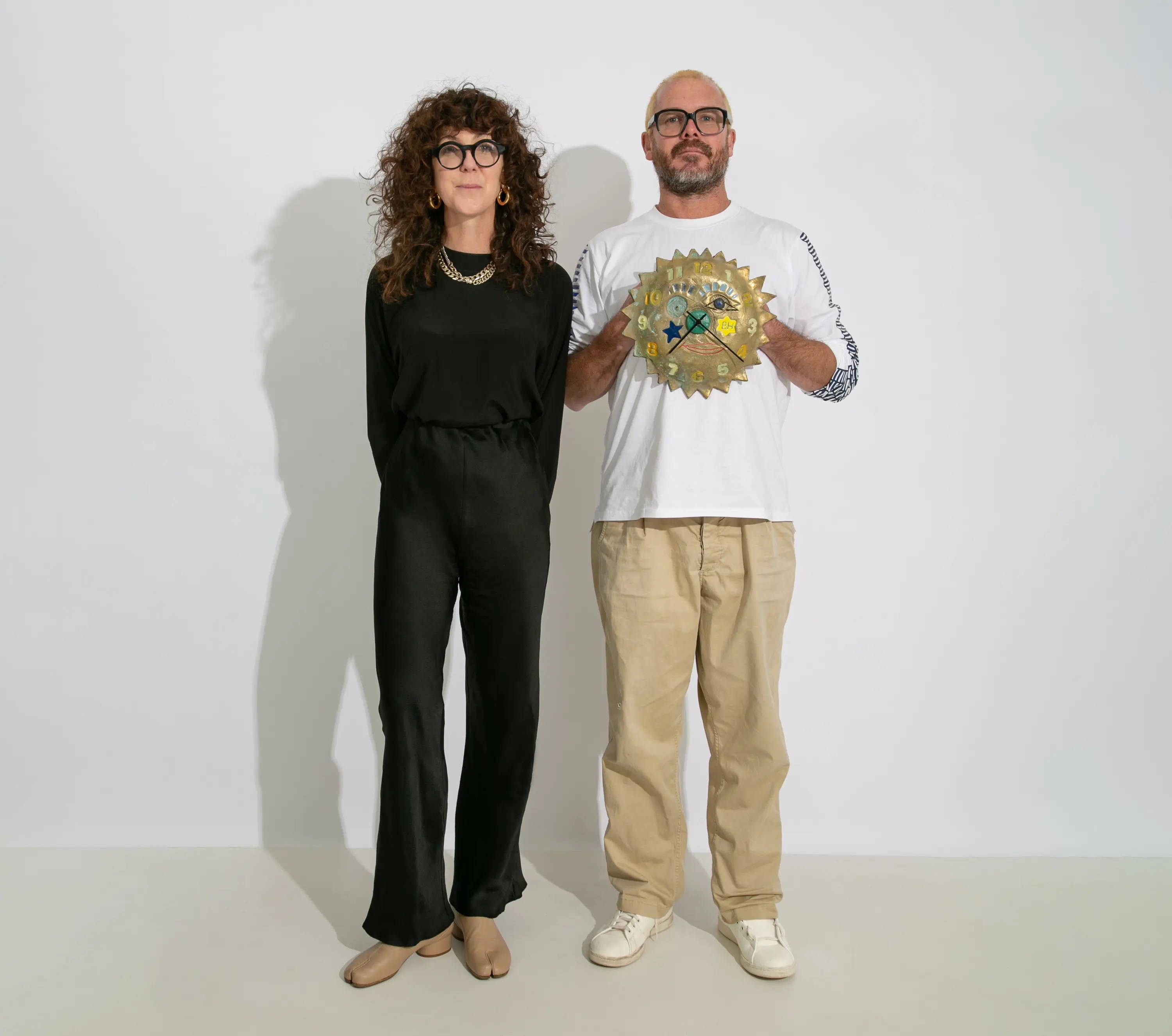 MELBOURNE FASHION LABEL ALPHA60 HAD A VERY SPECIAL SIBLING BOND SINCE THE BEGINNING

Melbourne fashion label ALPHA60 has had a very special sibling bond since the beginning.
Well before the company came into being, Alex and Georgie Cleary were already entrepreneurial as a dynamic duo working on their parent's Canberra rose farm, selling cut flowers, tea towels and beyond.

Born in 2005, ALPHA60 (a name inspired by Jean-Luc Godard's 1965 sci-classic Alphaville) has famously woven itself into the fabric of Australian fashion through a fresh take on classic styles and cuts, and a celebrated 'sophisticated quirk.'

Having launched at the National Gallery of Australia's Vivienne Westwood retrospective, a mixture of creativity and business savvy has come to define ALPHA60. Continuing to expand and experiment, the label now operates 10 boutiques across Australia in Melbourne, Sydney, Perth and New Zealand—having opened the 400sqm Chapter House concept store and exhibition space on Flinders Lane in late 2016.

Fiercely independent, ALPHA60 remains close to its roots, continuing to drive creativity from a small creative studio in Collingwood and ensuring its direct-to-consumer sales mean high quality yet still attainable.
With solo events at Australian Fashion Week and Melbourne Fashion Festival, two nominations in the Tiffany and Co designer award, and showrooms in Paris and New York, ALPHA60 has also seen its designs added to the permanent collection of the National Gallery of Victoria, being featured in the lauded 200 years of Australian fashion exhibition.

Their interest in the arts has led them to work with institutions such as NGV, MPavilion and curating garments for the Museum of Old and New Art (MONA).

'We've definitely both matured since we started out and our real motivation for the business to succeed is so we can keep working together'.
—Alex Cleary

'Our motto is 'keep your feet on the ground and head in the clouds'.'
—Georgie Cleary