We are so proud to launch a new collaboration with not-for-profit social enterprise The Social Studio and Melbourne artist Kay Abude. The collection was inspired by the silhouette of our classic apron-style Sandy dress, which Kay admired for its workwear design influences.
Kay's art practice is about work itself: the value of it, the effort, the inequality and insecurity of it, especially for artists. Kay developed an artwork which combined her iconic bold text with images of the make-shift silk screen printing studio in Gertrude Contemporary's basement that Kay worked in during Melbourne's COVID lockdown and a satellite image of the Melbourne docks where Kay currently works as a stevedore to support her art practice.
The collaboration was locally manufactured in The Social Studio Collingwood workshop – a studio which provides learning opportunities for Melbourne's refugee and new migrant communities in fashion and arts. Ugly Cute Collective by Michelle Phan (who also works ar TSS) designed a bag as a part of the collaboration. Michelle utilised the waste material from the dress and top production to create a series of one-of-a-kind bags which have all been hand sewn and braided, and also utilised production off-cuts to craft straps for the limited-edition hats.


As a nod to Kay's art practice the makers who manufactured the collection star as the models for the campaign.


All proceeds from the collaboration will go towards supporting the work and education programs The Social Studio runs for refugee and migrant young people.
Nyamal Omot, garment machinist
Irem Asibal, production assistant/garment machinist; Lois McGruer-Fraser production manager/garment machinist; Cinzia Invernizzi, garment machinist.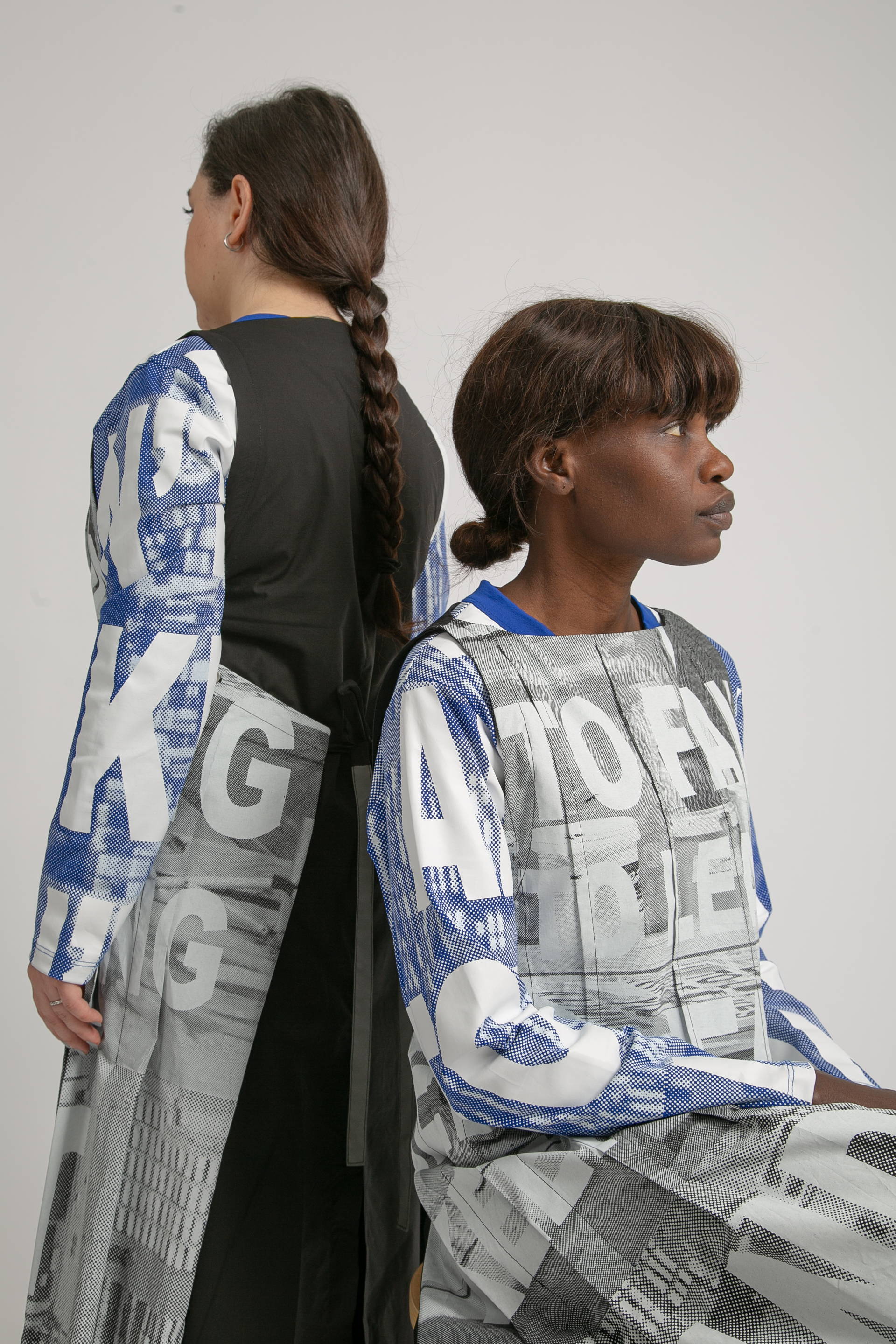 Irem Asibal, production assistant/garment machinist; Nyamal Omot, garment machinist.