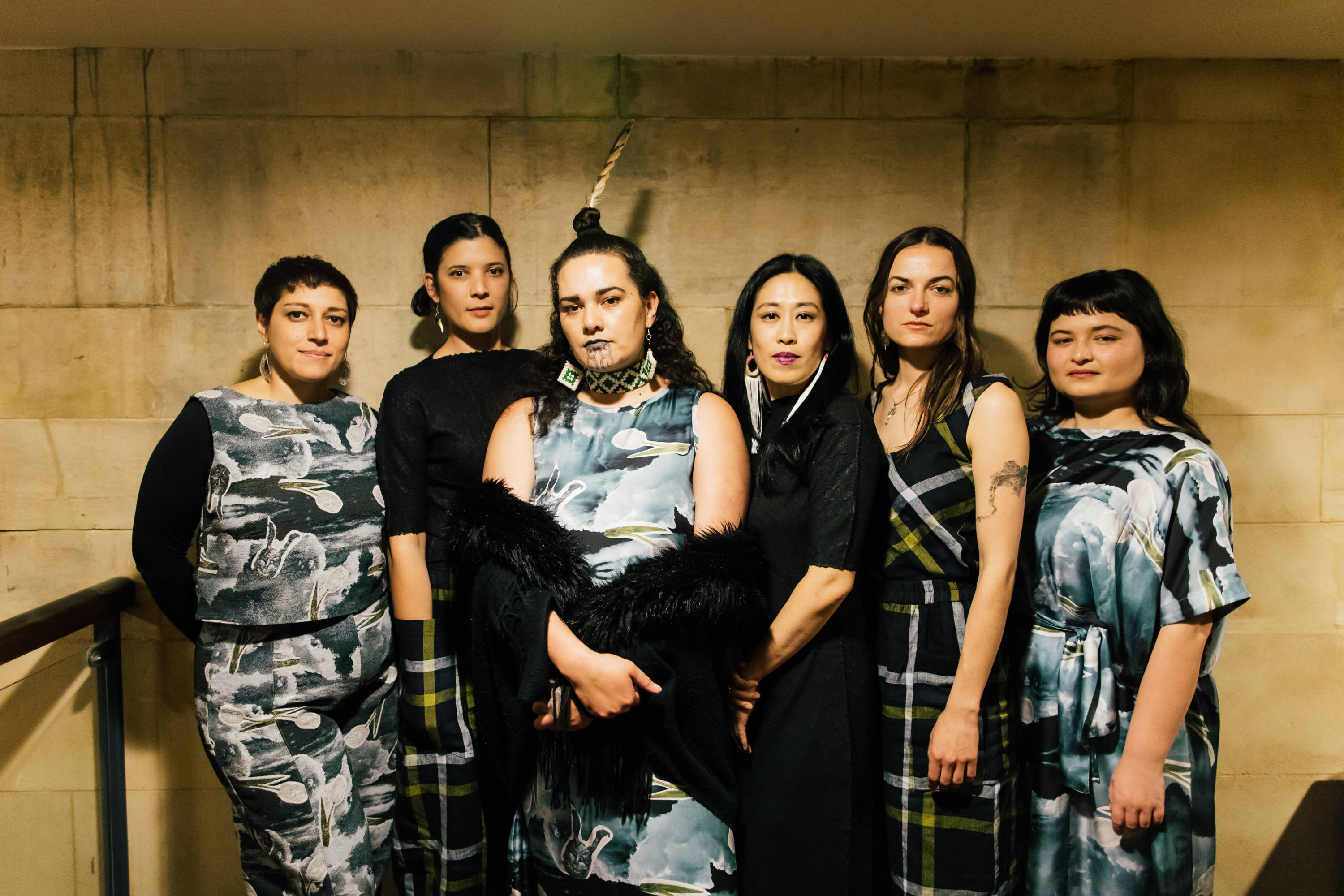 On Sunday 11.09 the Melbourne premier of The Cloudmaker took place at Alpha60 Chapter House. Six powerful women reimagined the goddess through music. Presented as a part of the Australian Art Orchestra's Meeting Points Series. The Cloudmaker's powerful music echoes tales of creation, regeneration and transformation, and evokes a time when music and language, art and life, were all intertwined.
If you were lucky enough to score tickets you'll know what an incredible experience it was. For those who missed out scroll down for The Cloudmaker recapsulated.
Artists dressed in Alpha60.
Photos by Anne Moffat.