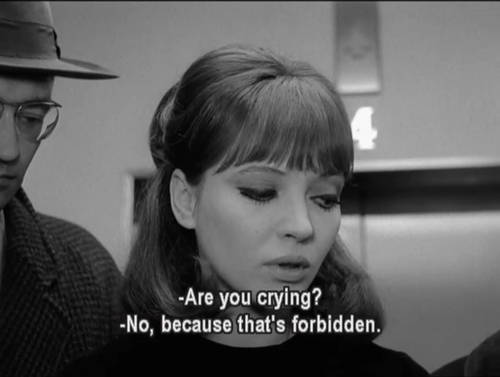 The note below marks the start of it all! It was written by Georgie in May 2000, and from this the name ALPHA60 was born.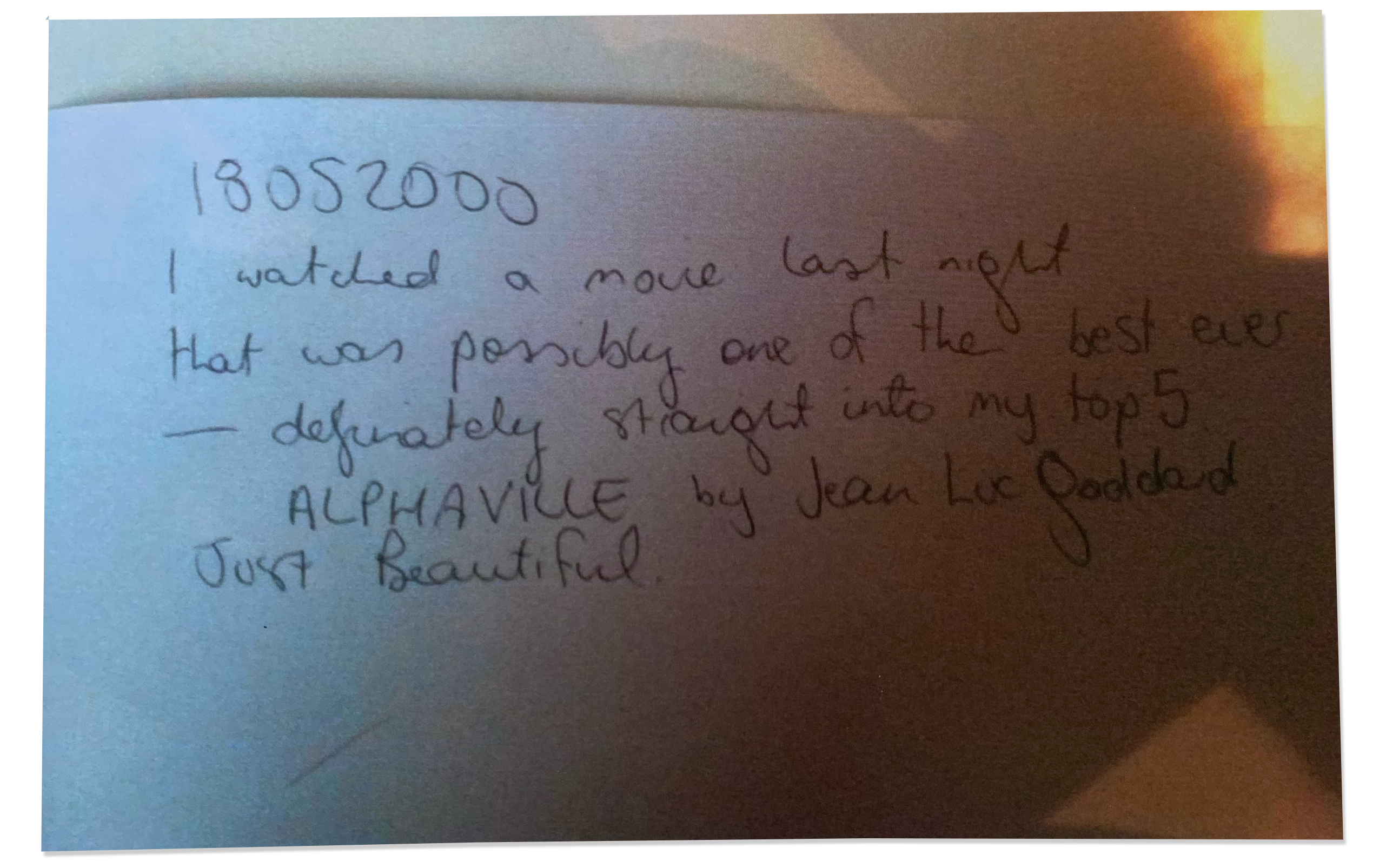 ALPHAVILLE was such an influence on us, especially during the early years of ALPHA60. The spectacular imagery in black and white, and the use of lighting with heavy contrast was what drew us to the movie. Each scene is a work of art in its own right. There are so many that we love!
It was only fitting when we opened our store in Melbourne that we would pay homage to the director that provided us with so much inspiration. We erected a 4-meter high black and white image of Jean-Luc Godard. This image still looks over our store today.
When Anna Karina, Godard's ex-wife and the star of ALPHAVILLE visited the store, she commented, "He would have loved that. He would have loved that he made such an impact on you all the way in Australia. He was a man who liked attention."
 
By all accounts, JLG, it sounds like you lived your life as you wanted to.
We want to thank you for your inspiration, and for how your movie's and in particular ALPHAVILLE has shaped our lives.
RIP JLG
Georgie and Alex
ALPHA60 (from ALPHAVILLE)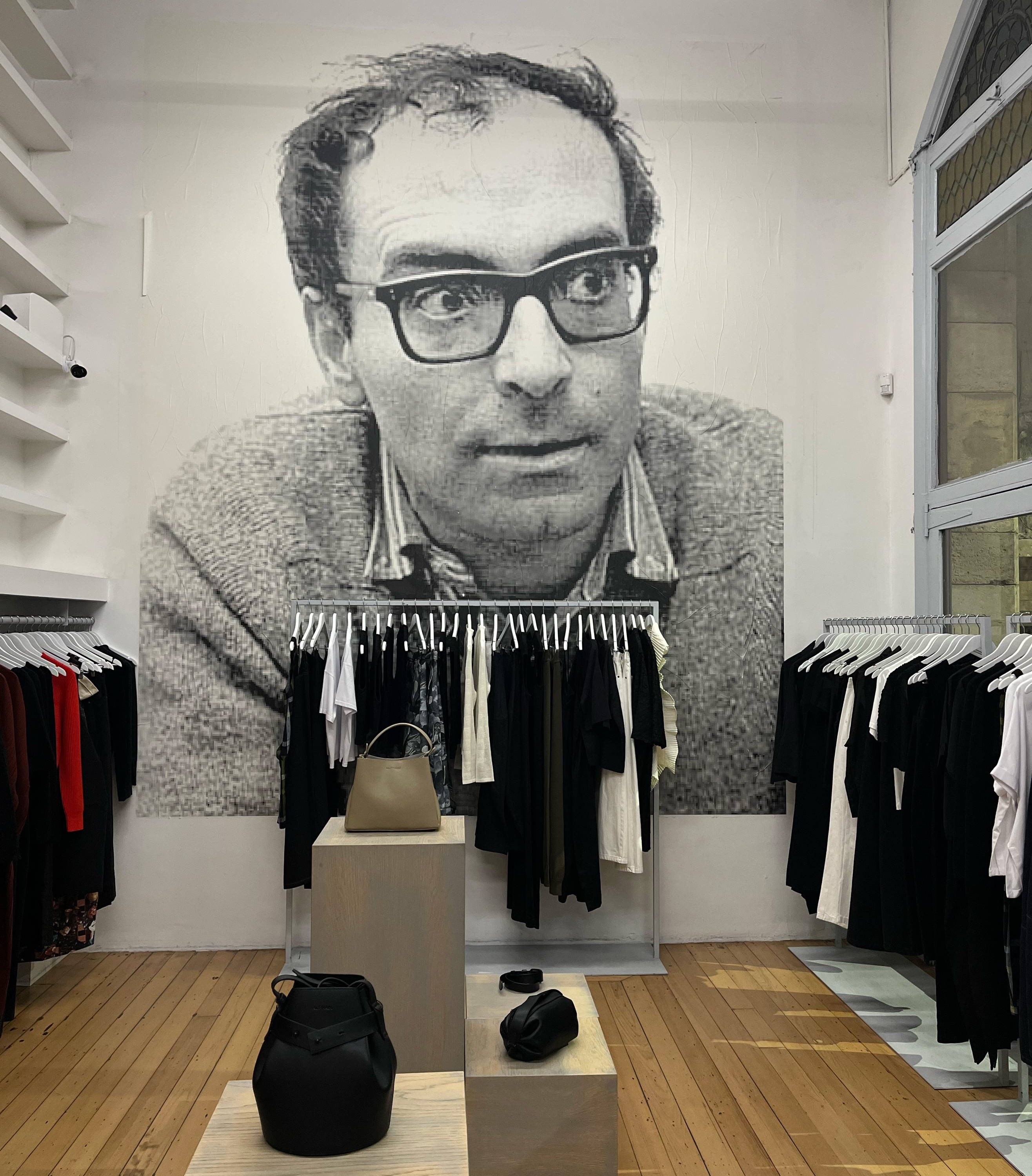 ---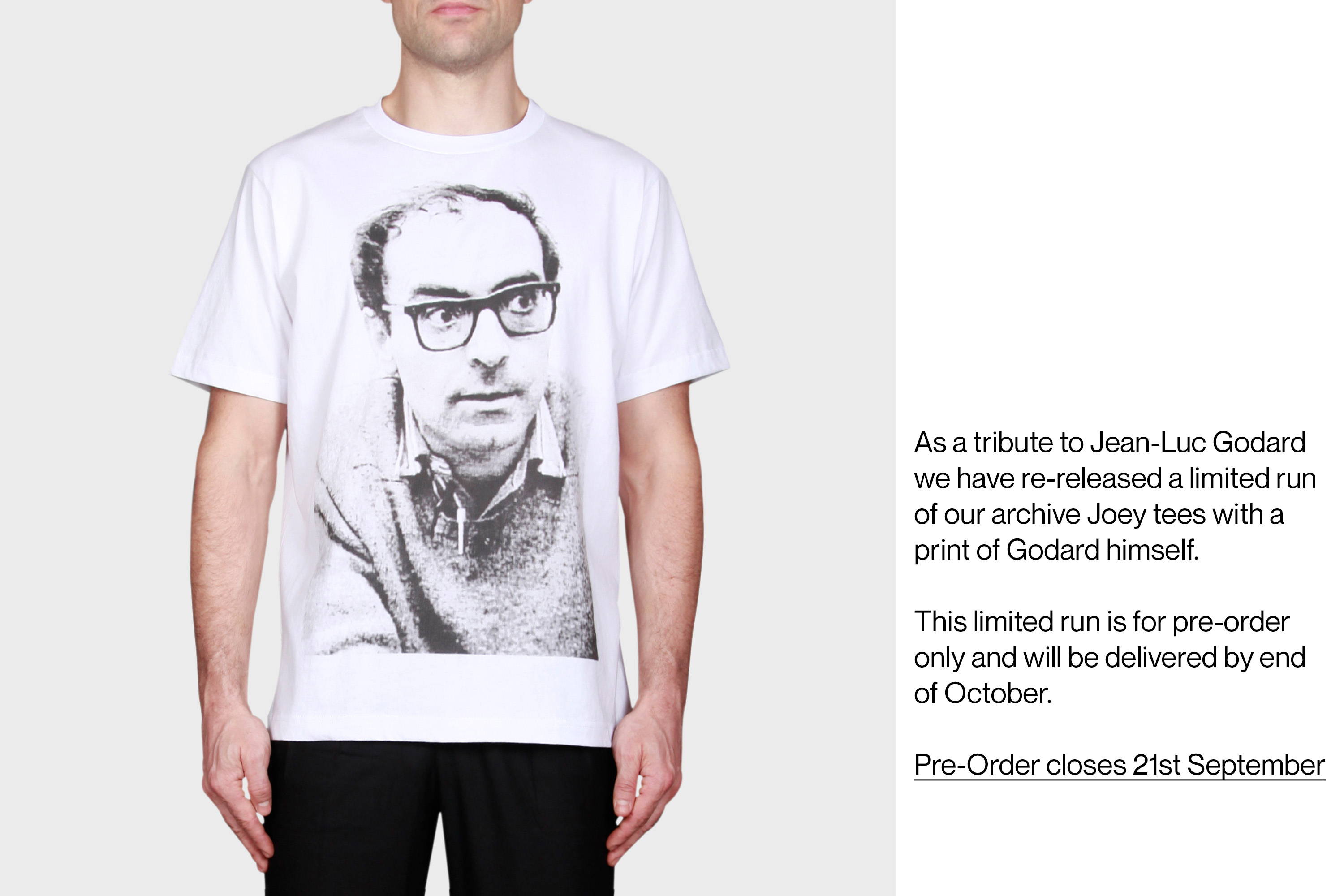 ---