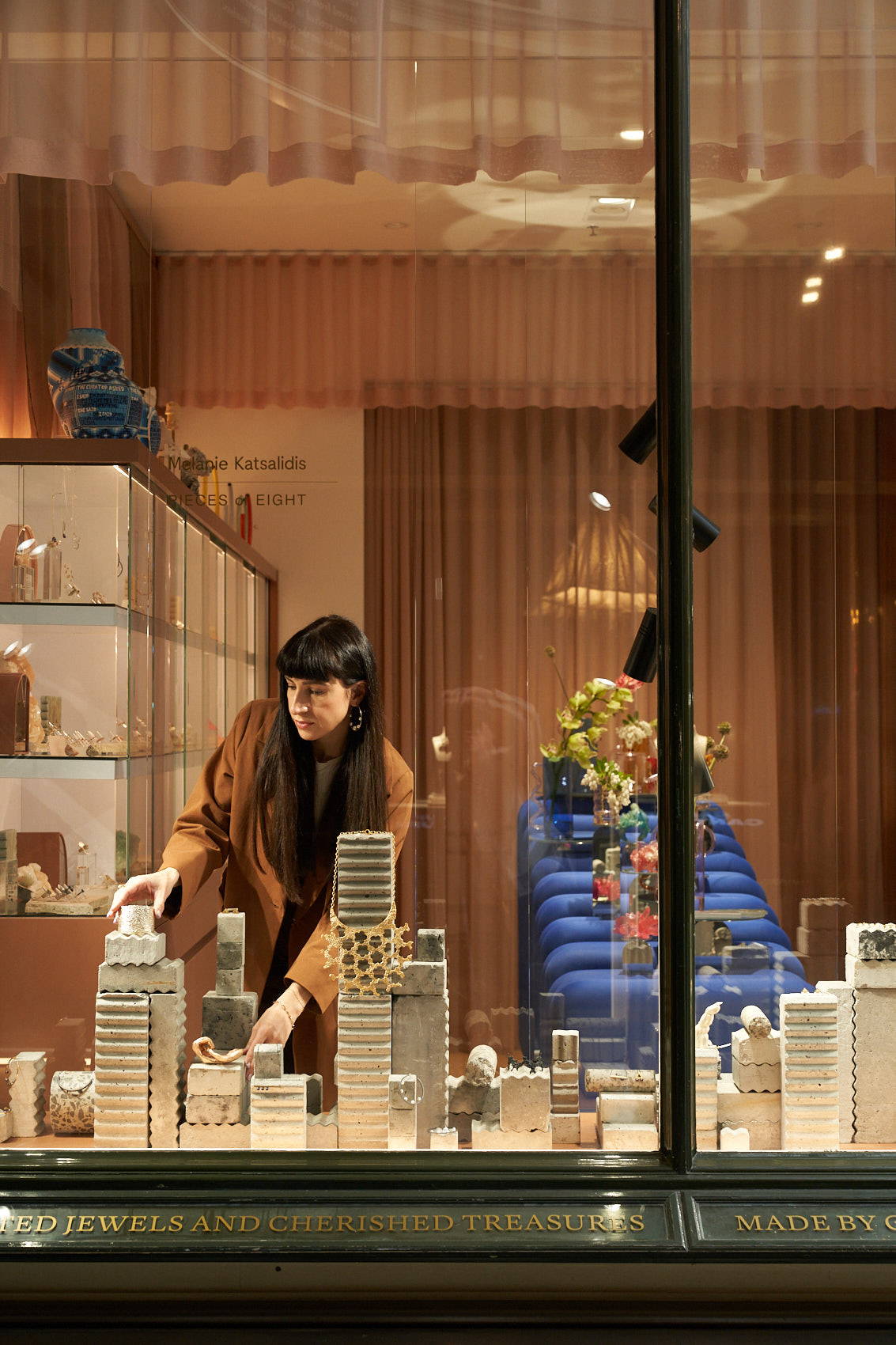 We have known Melanie for many years from around the Melbourne fun scene. I'm not sure if we were ever actually introduced - we just meshed into each others awareness somehow.

Our friendship grew into a collaboration in 2014 after a dinner party where we bonded over our love of opals - and our dismay on how they are often used.
Our journey into Opal exploration introduced us to Nick, an opal miner who had a wonderful array of opals, but also had a vast collection of snakes and spiders. We used Nick's opals in our collection - and borrowed his snakes for the photo shoot. Mel is a wonderful Jeweller, a great friend and excellent wearer of Alpha60. We sat down with Mel to see what she and
Pieces of Eight Gallery
have been up to since.
You have had Pieces of Eight for 18 years now (congrats!) what exciting things have you got coming up?
Thanks, it's come such a long way since the early days! This Spring, I just launched a beautiful new space in Melbourne's iconic Royal Arcade. The interior was designed by one of my closest and most talented friends, Adele Winteridge of Foolscap Studio. It's been such a pleasure to move from what has always been more of a destination location in Russell Place, our home of the last 12 years, to residing under the famous clock of the Royal Arcade - Australia's oldest arcade.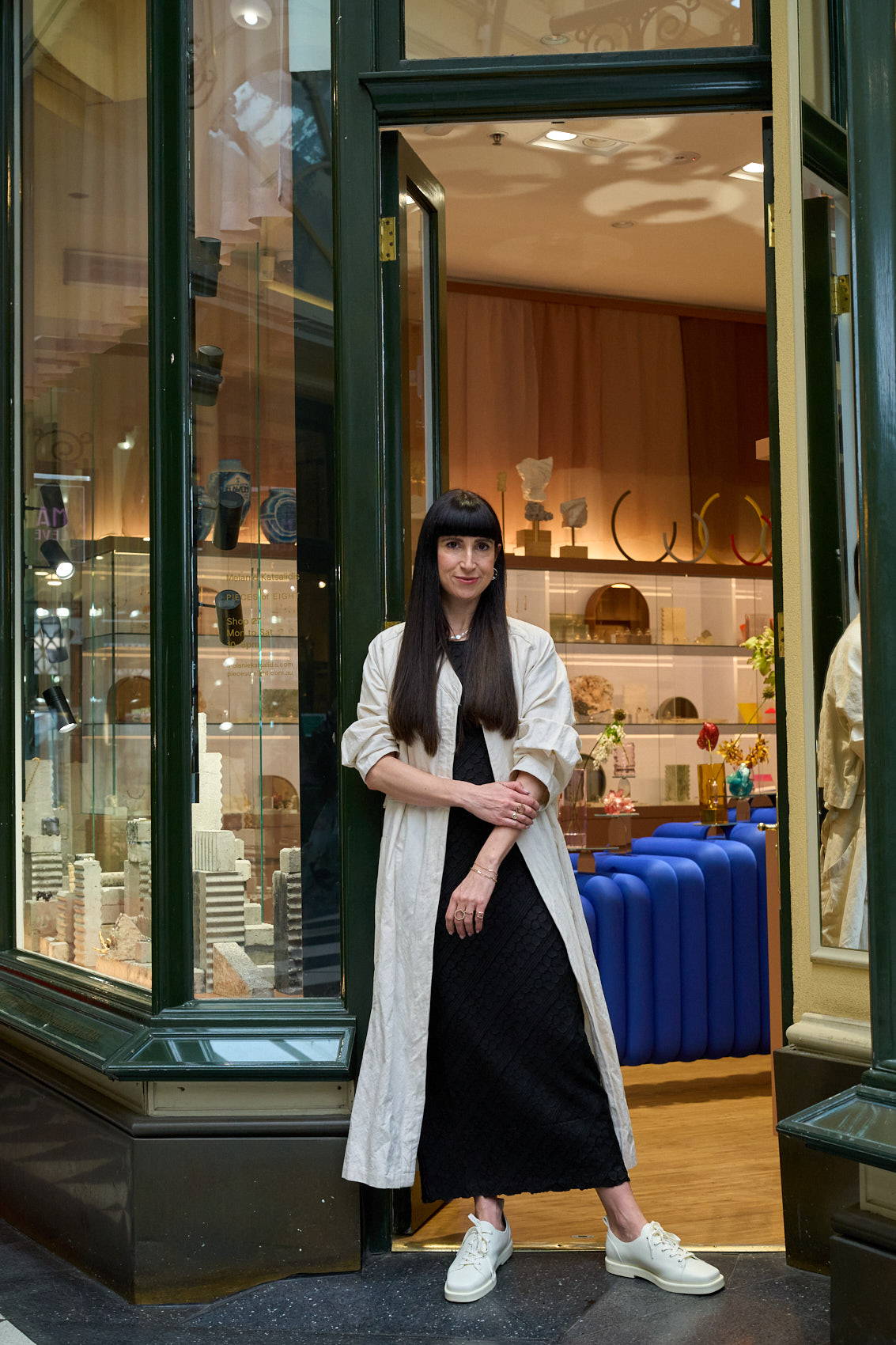 When did you decide jewellery was the path you wanted to explore?
I think making adornment is something I have always been drawn to. One of my favourite things as a child was playing dress-ups and jewellery was always part of my costume. I started to make jewellery in a big way when I was working through an arts degree in the late nineties and missed making things with my hands. It started as something I would make my friends to wear to raves and parties, and then I started to approach stores for representation and it just blew up from there. While I was self taught at that point, I soon realised I should expand my skills by applying to study Gold and Silversmithing at RMIT. I was thrilled to be accepted into the course and started what was a steep learning curve in working with metal. I absolutely loved it, even though it was immensely challenging, and knew I'd found my calling. A year after graduating, I found a great space in North Fitzroy and established a shared jewellery workshop and started Pieces of Eight Gallery in 2005.
As a busy working mum how do you unwind and relax?
I'm a big fan of water for relaxation and healing. I love to end the day by soaking in epsom salts and essential oils at home, or visiting Sense of Self in the cooler months and dipping in the ocean in the warmer months. I often head to the Peninsula as we have a family holiday house, but during the last couple of years I've discovered the joys of an early morning swim at Albert Park Beach with my daughter. It's so refreshing and easy as kids don't appreciate long drives! I also love the half an hour walk to and from work and I listen to something inspiring along the way. It's such a great circuit breaker and I really love the exercise and observing the world around me. Balancing city life with time in nature is essential to me. I'll also often visit my dad's winery and sculpture field at Mt Monument which is always evolving and changing.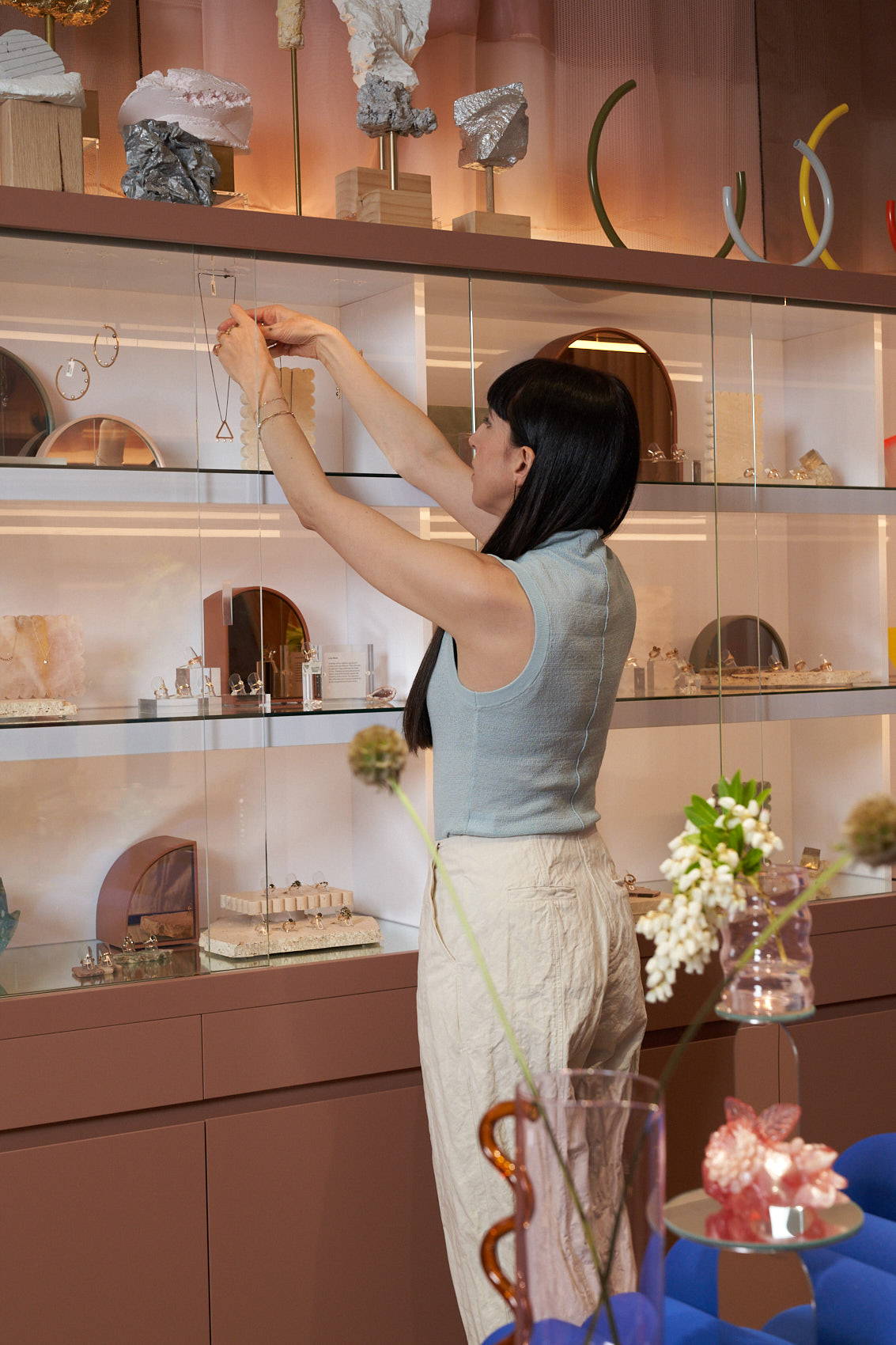 Are you a fan of rituals? Any you might like to share with us.
I'm a huge fan of ritual! I have really focused on prioritising my wellbeing the last couple of years and now start each day with a simple gratitude practice, fresh lemon juice in warm water and yoga. I also work with the phases the moon to reflect, check in with myself and set goals every new and full moon. I create a small ritual and meditation to mark the occasion and it helps me live more in sync with the natural cycles, seasons and my own body's rhythms. Ritual has given me a beautiful framework to live my life more mindfully.
---