A hallucinatory floral experience with Claire Mueller of ACID FLWRS
Submerge yourself in ACID FLWRS latest creative installation at Alpha60 Newtown from Friday the 10th June until Sunday the 26th June.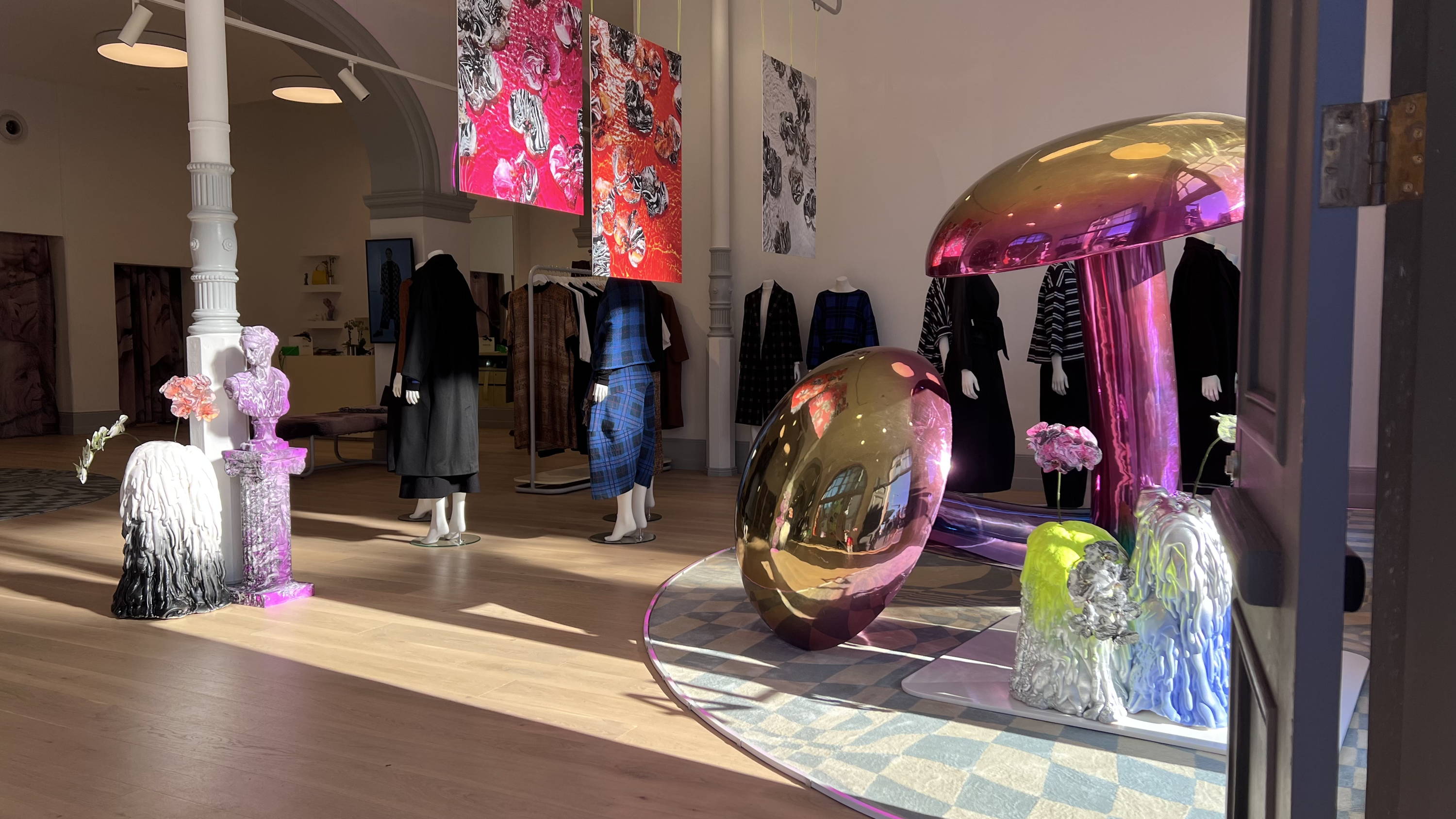 At ALPHA60's gallery-esque Newtown store Claire is installing her signature ACID.FLWRS - fresh cut orchids painted with hyper-coloured marbled patterns - to create one-off floral sculptures alongside a range of unreleased prints, potted orchids and custom vases.
Merging the boundaries of floristry and art Claire continues to make waves in the industry as one of Australia's most unique botanical artists.
Recently, Claire has collaborated with Australian musician Taku on his immersive installation at Perth Festival, 'Songs to Experience', and also a unique installation of colour, art and light at Sydney's Aria restaurant as a part of Vivid Sydney 2022.
We took a moment mid installation to sit down with Claire to speak flowers, fashion and the future.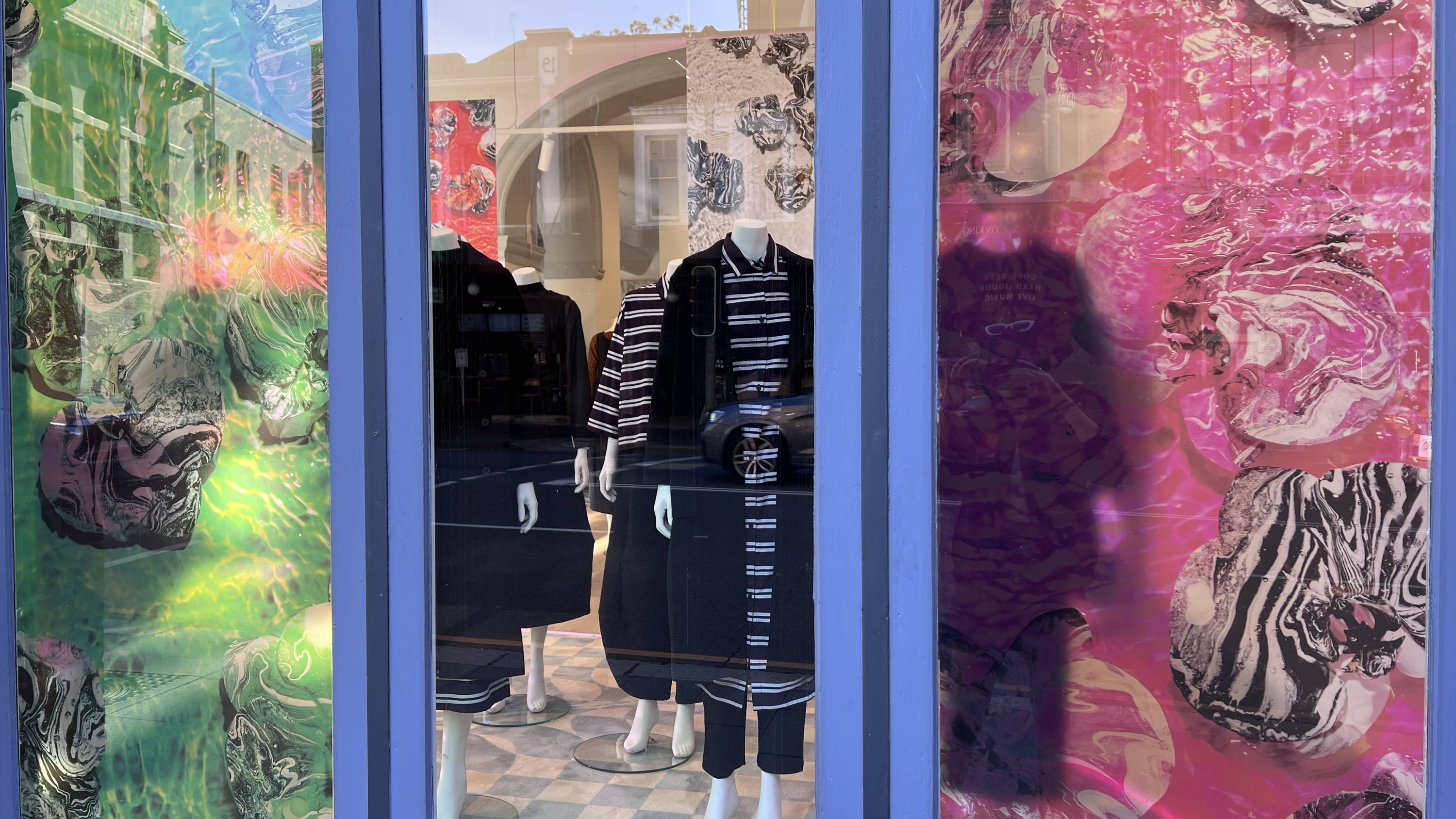 What is your favourite flower?
I really like weird sculptural flowers. Strelitzia and Bromeliad spikes are my favourites for both their alienesque forms and amazing colour combinations.
Is there a particular film/tv/in real life floral moment that has stuck with you?
I frequently have moments of wonder with flowers when running/walking around random streets. Big hydrangea bushes in bloom against mid century brick houses are always striking. I distinctly remember going running through a random park in the middle of England, ending up in a wildflower meadow and just being so taken aback by the beauty of it - I love that that cacophony of texture and colour could be perceived as simple but you could never replicate it if you tried. As far as purposeful installations go, seeing Annabel's club in Mayfair completely covered in red and pink flowers during Chelsea Flower Show was pretty spectacular.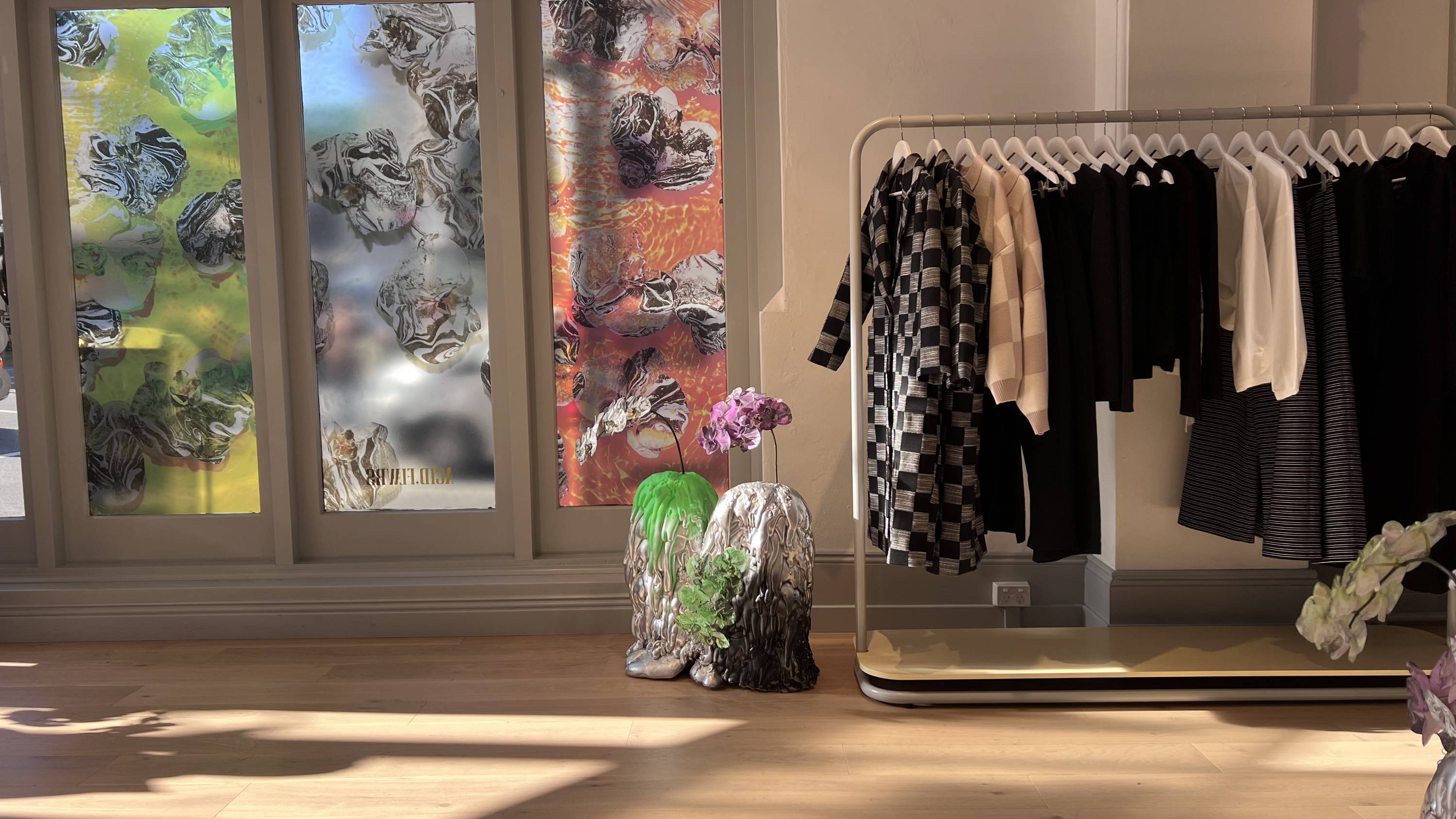 How did the idea for ACID FLWRS begin?
AF evolved from the creative compression of lockdown, always being energised by testing ideas and dating a graffiti artist. I use flowers in my styling work so much that I refer to myself as a 'professional flower destroyer', and had been dabbling in painting them to suit whatever set I was working on. The first AF happened organically from wanting to do something fun with flowers and paint for a personal shoot - creativity for the sake of creativity - but the brand is about futuristic optimism and the power in unexpected perspectives. I really believe in the power of art to spark momentum of ideas.
You started out creating 2d images for styling, photo shoots and print and now you are venturing more into 3d installations and sculptures – how has the transition been for you?
A challenge! As always, my ideas are bigger than my skill level, so am wading into unknown territory a lot. I'm trying to be patient and level up as I learn more along the way - I'm quite practical but it feels like a whole new world. I desperately want to learn how to weld and cast metal and do 3D printing to expand the potential for making fun things happen.
What is upcoming for ACID FLWRS for the end of the year?
I'm currently working on a stack of fun collabs which will be out by the end of the year - I'm really interested in pushing the aesthetic beyond flowers into both physical and digital forms. I'd love to create some immersive installations so am thinking about how to achieve that. It's definitely an evolving journey.
What do you like to listen to while you create?
My audio taste jumps around a lot - sometimes it's punk, sometimes 80s electro, sometimes I just need quiet, sometimes podcasts. I'm an absolute devotee to How I Built This with Guy Raz who is the most endearing interviewer and have just powered through The Creative Trust series by Gloss Creative.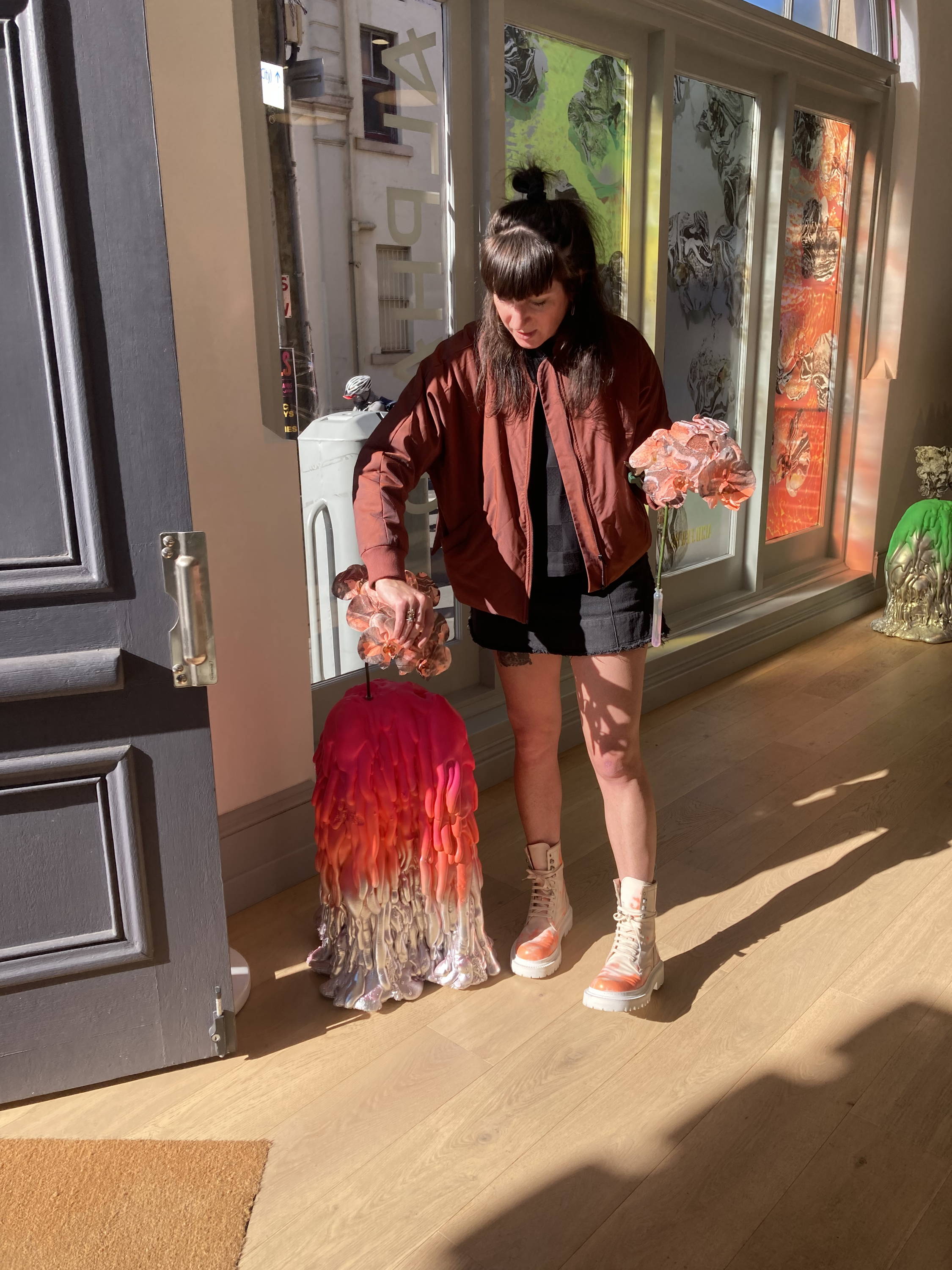 You have previously worked in fashion – does fashion still inspire you with your creations?
I'd say I'm more inspired by style than fashion now. I used to flit between distinct aesthetics every day which took a lot of creative energy - I'm now super comfortable in my personal style so that energy goes into my work, and I look a lot more broadly for examples of designers doing interesting things. I still respect the power of getting dressed, but am less interested in what the fashion or any industry is pushing as a complete unit and more interested in the way people interpret those ideas in different contexts.
What are your top three book suggestions to get us through winter?
My concentration span for fiction reading is extremely bad, so I get more enjoyment from magazines I can work my way through in small bursts. I read Wired and Monocle cover to cover every month.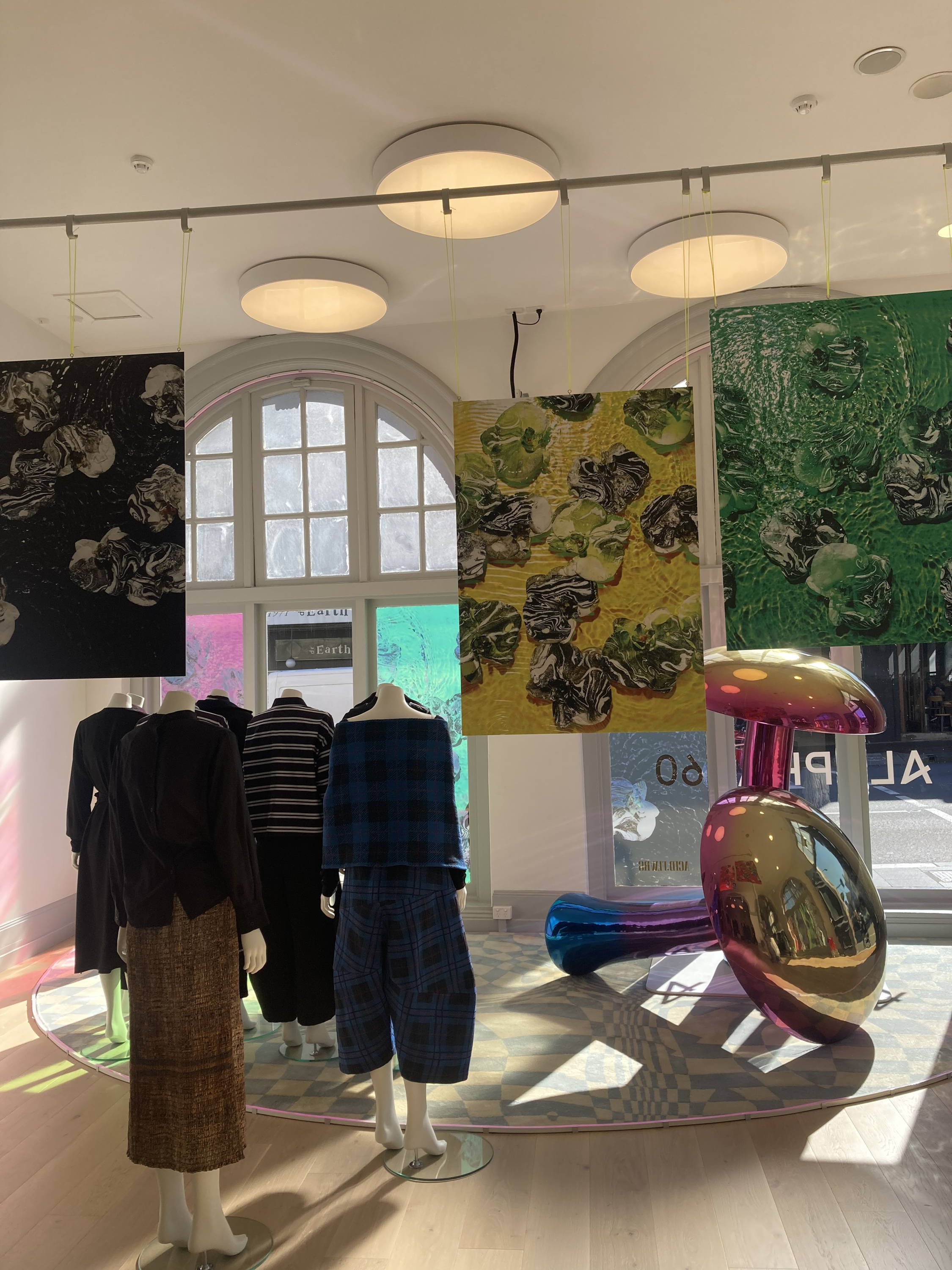 Submerge yourself in ACID FLWRS latest creative installation at Alpha60 Newtown from Friday the 10th June until Sunday the 26th June.